Pennsylvania 2-8-2 Number 714
Another one of my Pennsylvania Railroad projects is the 2-8-2 Mikado. This engine, as most of the others started life as a Gilbert K-5. After making the eight-wheel locomotive frame I stretched the boiler to fit the longer frame. Attached is a standard PRR tender. The locomotive is equipped with a can motor and electronic e-unit.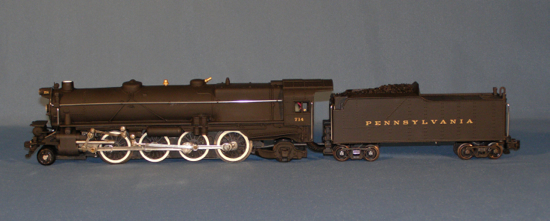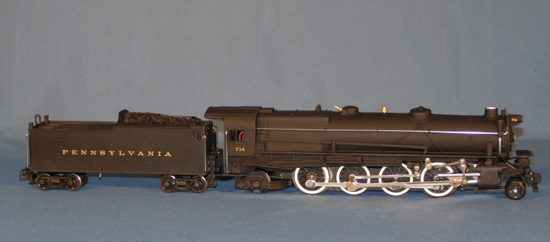 These pictures show the boiler after it was cut into two pieces. The copper pipe section is the piece I use to hold the boiler pieces rigid and in line with each other. The copper pipe is cut down the length of one side and then opened out into an inverted U-shape. This is then fitted to the inside of the boiler pieces.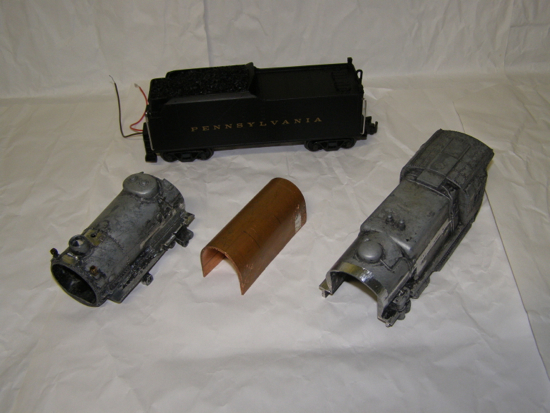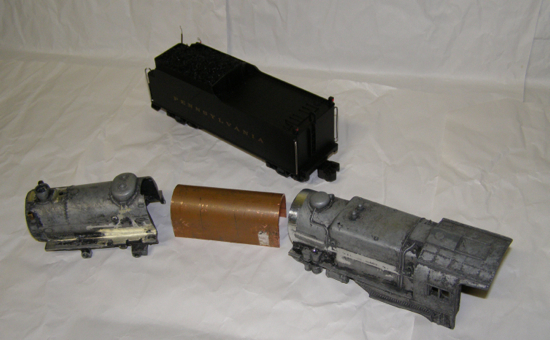 This series of pictures show the boiler pieces trial fitted together with the copper pipe. The position of the pieces are adjusted in and out on the copper pipe until the mounting points at the front and rear of the boiler line up with the corresponding mounting points on the frame. The boiler was then placed on the frame to ensure the pieces are properly positioned and the boiler sat level on the frame.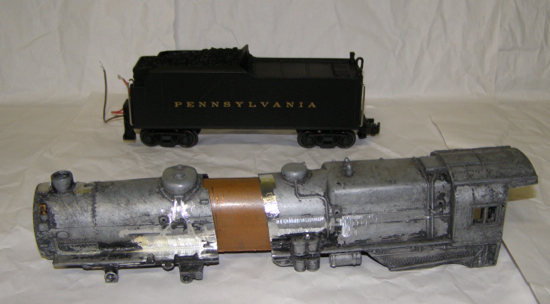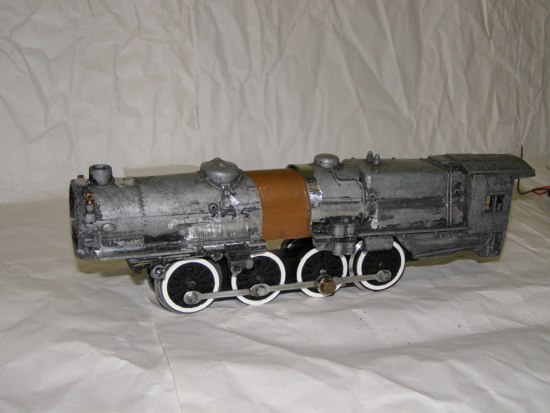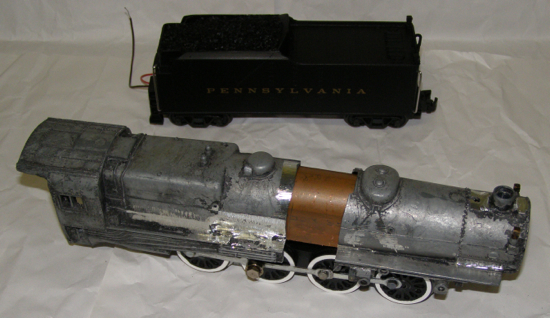 The pieces of the boiler are then permanently "glued" together. I use J.B. Weld as glue. It fills in any gaps and adheres to the metals very well. The pieces are continually checked for correct alignment until the J.B. Weld cures enough to leave while it sets up, usually overnight.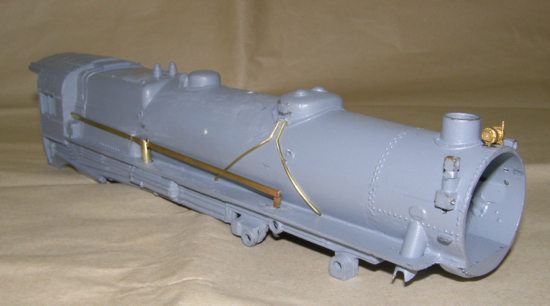 The gap in the boiler running boards are filled in with brass and the boiler gap with Bondo. These pictures of the boiler show it after being primered and after some of the detail parts have been attached. Since the K-5 was one of the few PRR locomotives to have a feedwater heater that device (on the top of the boiler behind the smoke stack) and its pump on the running board on the left side of the boiler had to be removed. The sand pipes also had to be relocated. You can see the new brass wire sand pipes in these pictures.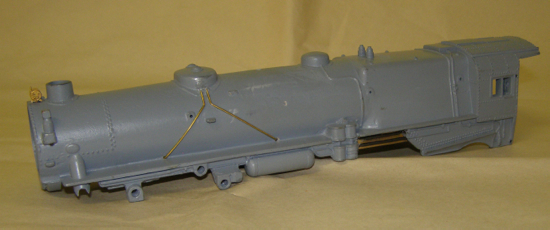 The power reverse on the right side of the boiler was also removed. Some of these locomotives did not have a power reverse and I was modeling one of these. Instead these locomotives had a very long reverse bar running from the cab to the valve linkage. This may also be seen in these photographs.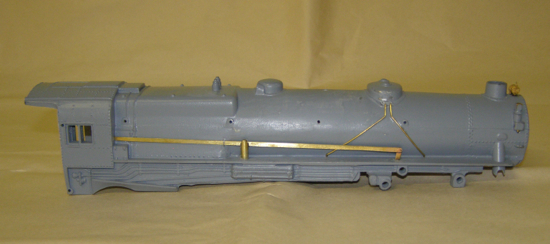 A cast brass generator was also installed in front of the smoke stack after the rather simplistic cast on one was removed.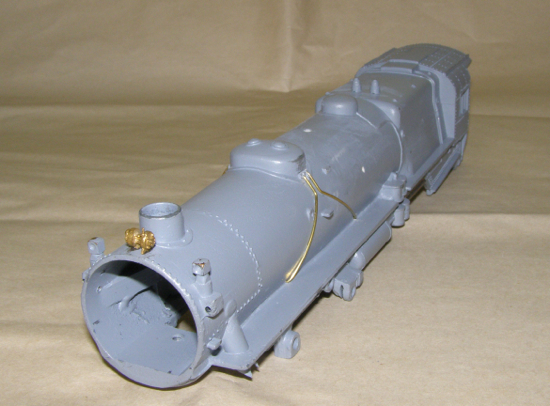 The finished product after painting and assembly.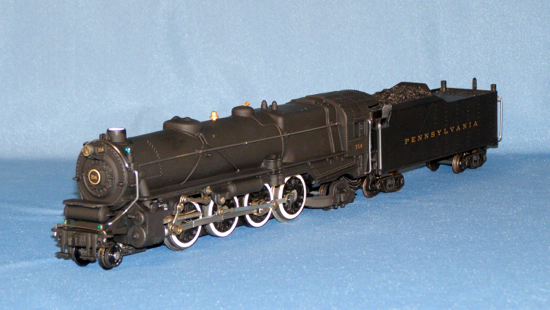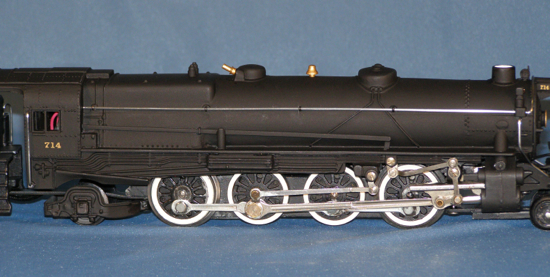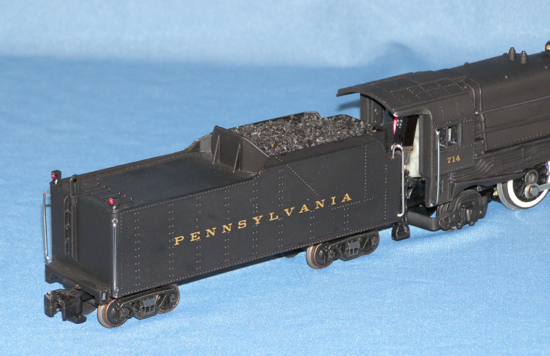 The custom 2-8-2 running on Jeff's S gauge layout, September 9, 2013. (2:07)