Beaches Museum Train Day, November 4, 2017, Jacksonville Beach, FL

Jacksonville Beaches Train Day was a HUGE success.
The layout was in the main lobby of the museum. Other activities included a trackless train running on the streets for the kids, an On30 layout, and static displays by the O Gauge Redshirt club. The Boy scouts were selling food, operation lifesaver was on hand, and the museum staff had special presentations at the restored steam locomotive, section foreman's house, and the historic Mayport Depot. Tom Schmidt lectured on the history of railroads in Jacksonville.
We had a steady stream of visitors from children through 94 years old! All of the adults and children were very attentive and many knew about S gauge and were surprised and happy to see our layout.
Pictured are the volunteers for our modular layout:
Lloyd Lippert
Ron Fisher
Larry Eggering
Steve Baxendale
Chuck Bryner
Jose Lizarraga
Wayne Hoffman
Larry Shughart

Also in attendance was fellow club member Chris Rooney. This is a RECORD for our club with 9 members at one activity event.
The Northern Florida Division of the ACSG was featured in the local newspaper.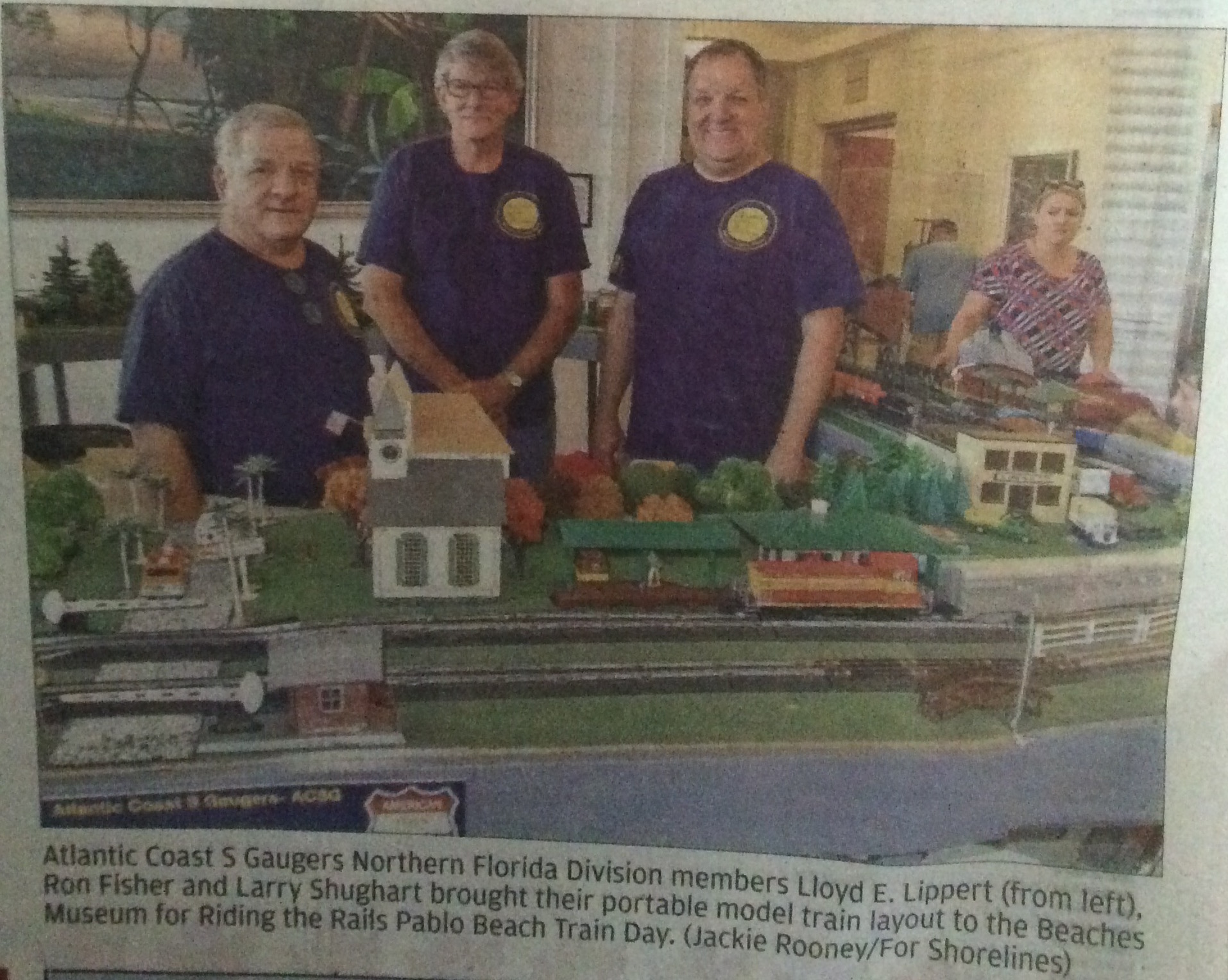 Click the photo to see the full size version.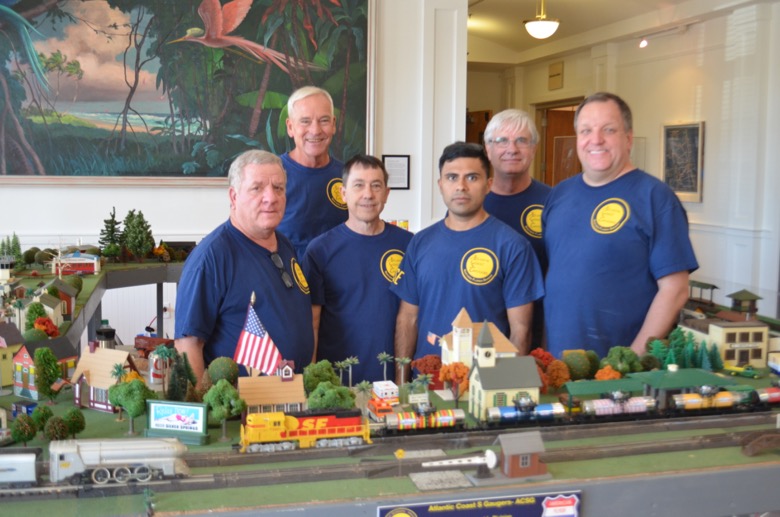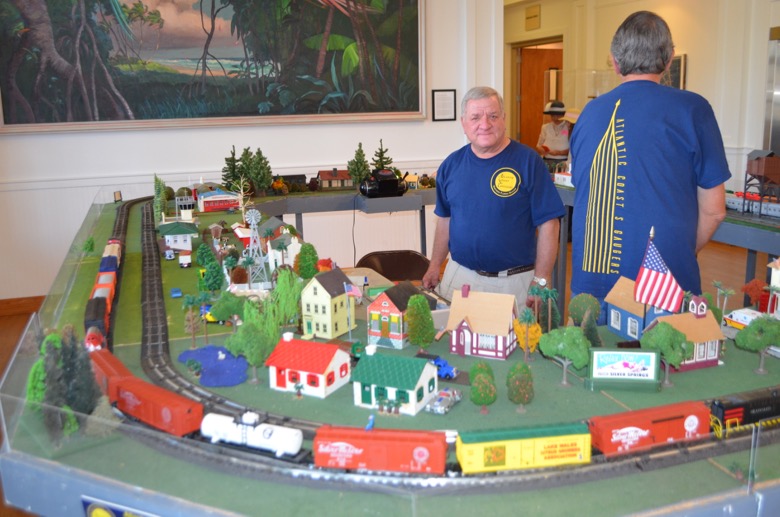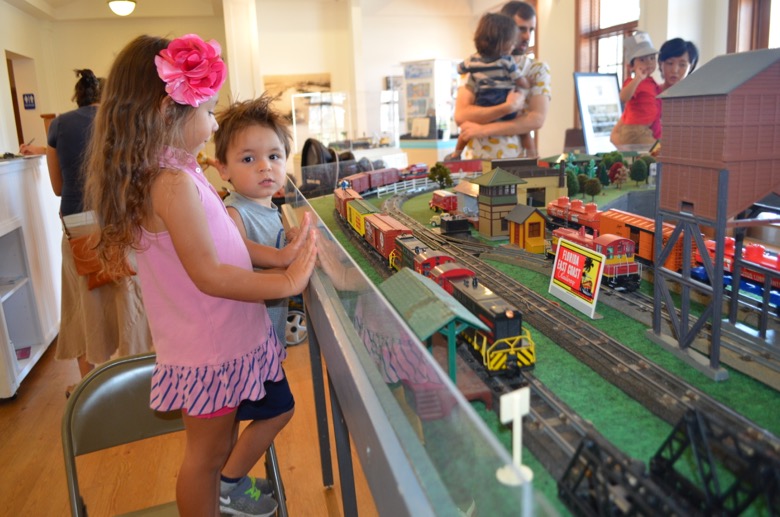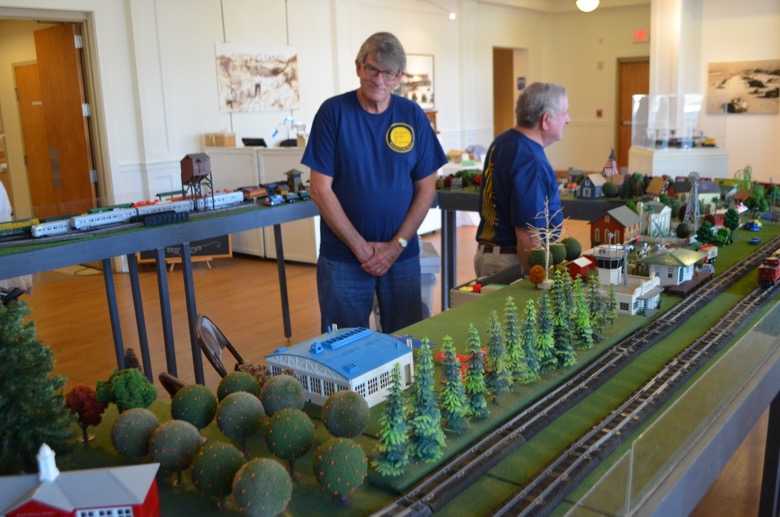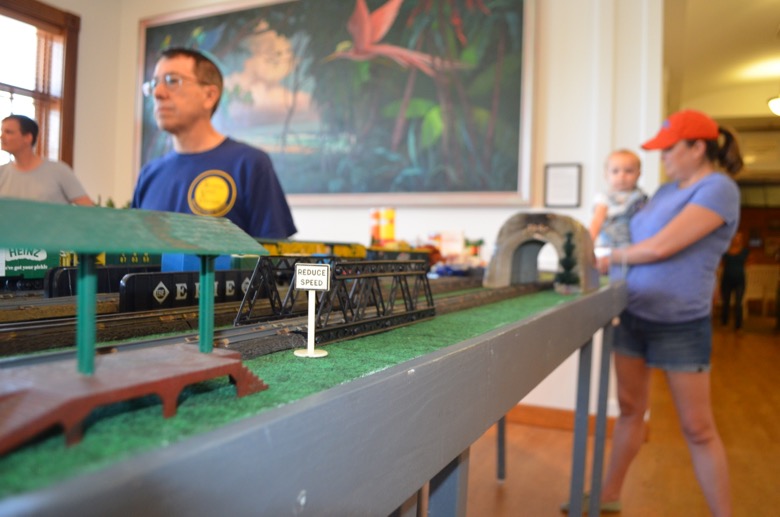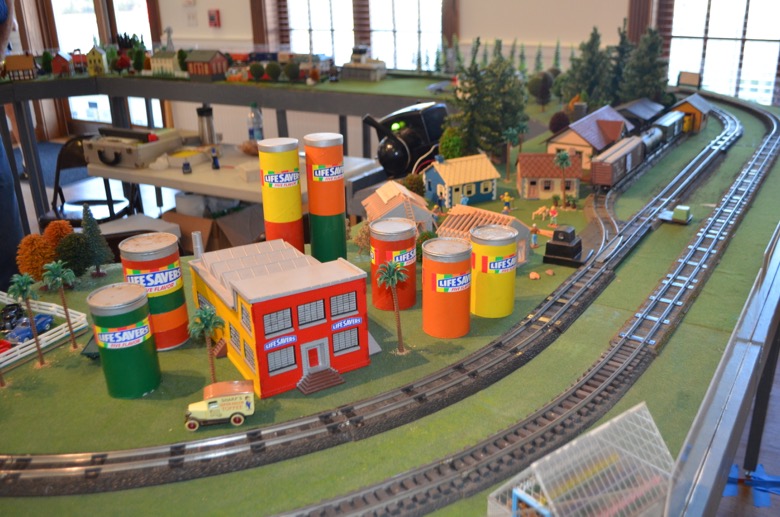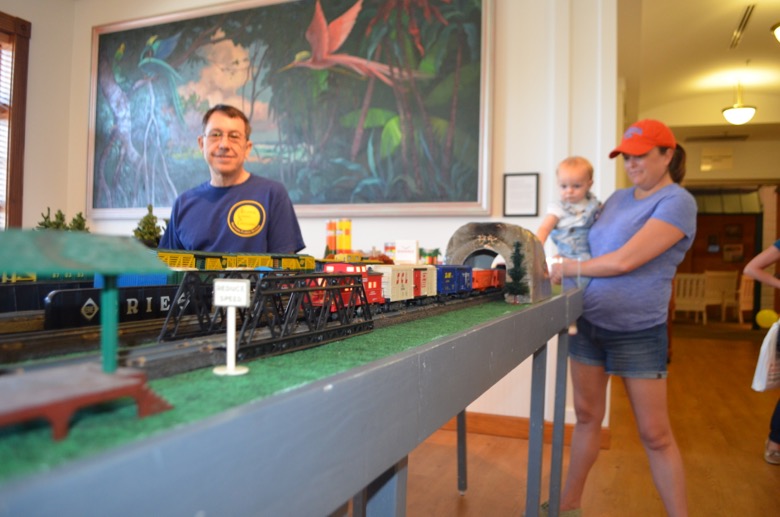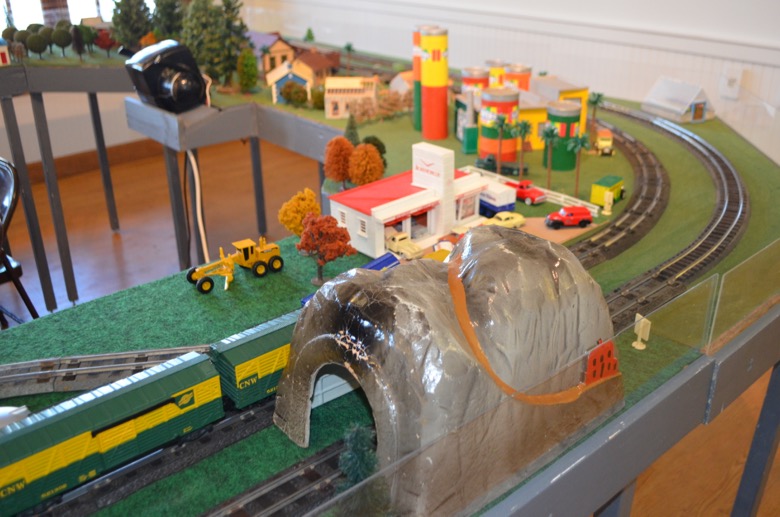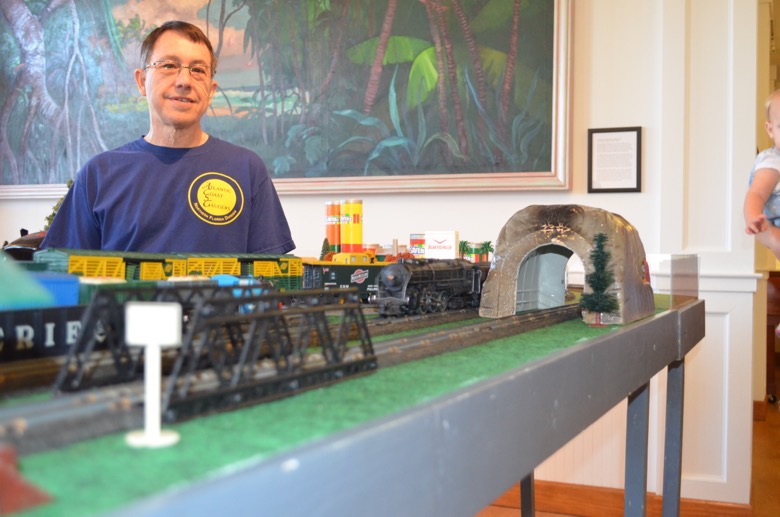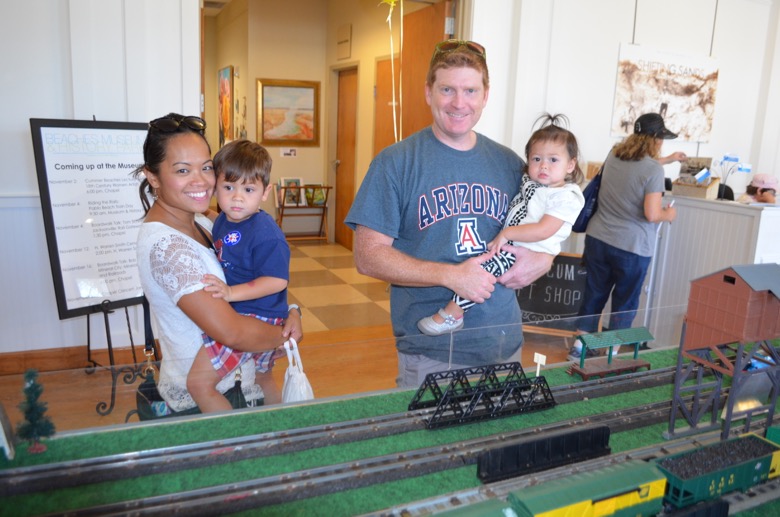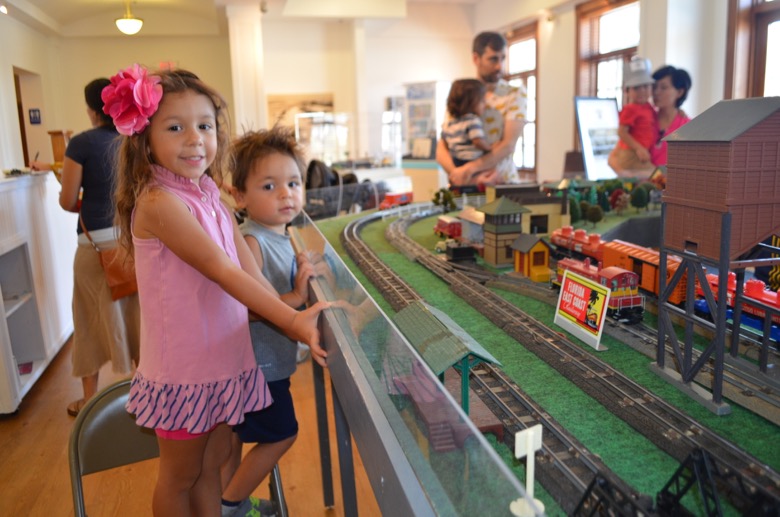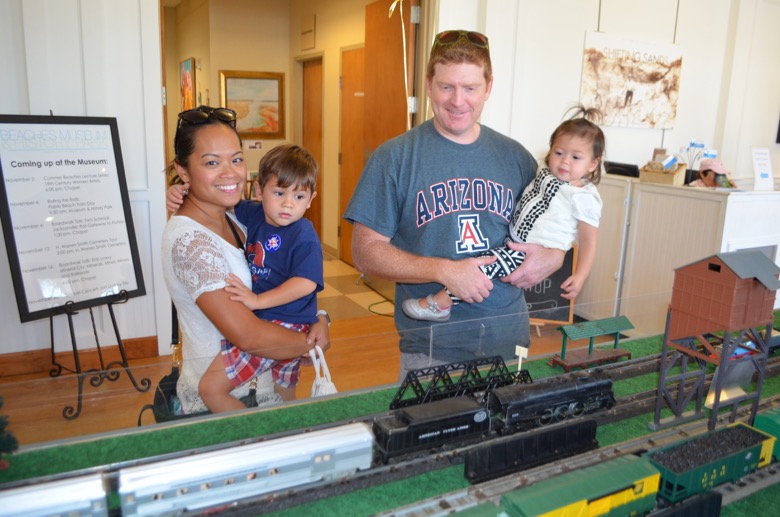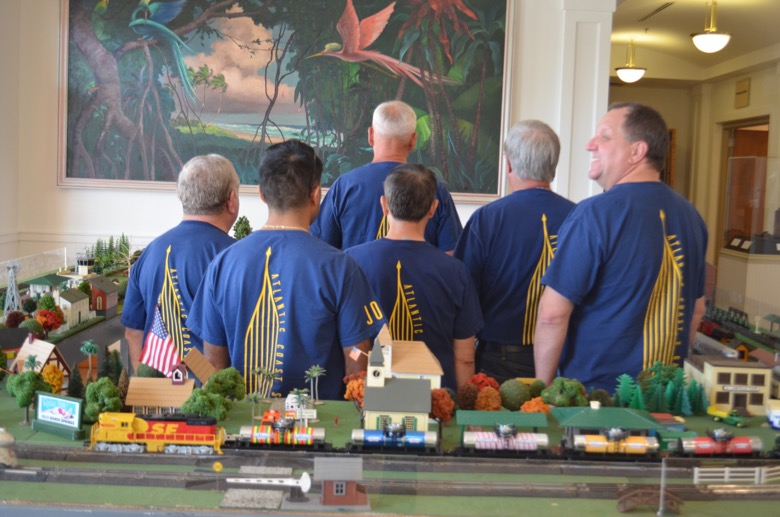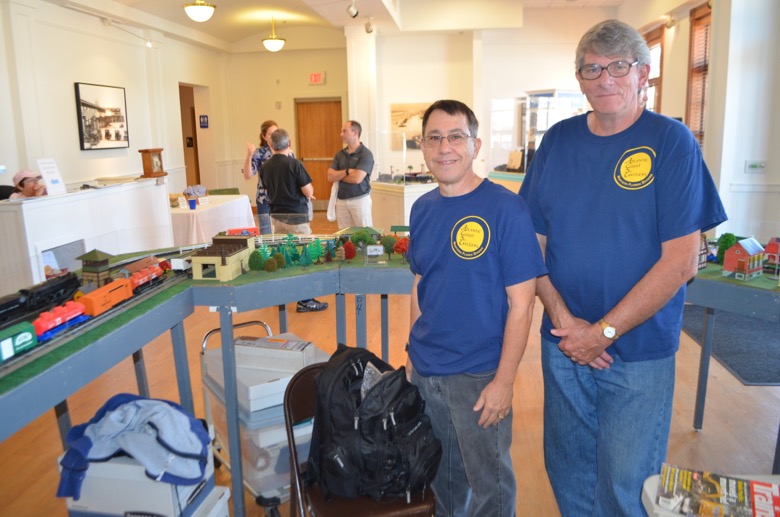 Thank you to Larry Shughart for the photos.