"Not Flyer Night"

At our regular June 2019 meeting, we had 8 people attend. Each person brought a favorite "non-Flyer" item and/or picked something from Larry's train table to feature.
Items shown:
1950's Christmas Church from under the Baxendale tree every year for almost 70 years! Along with S gauge trains.
Omnicon Brass Union Pacific Gas Turbine Locomotives, easily pulled 30 AF freight cars!
2 Marx tinplate tank cars, converted to S gauge. Fit right in!!
Variety of S Helper and American Model locomotives and freight cars.
Skyline Freight House - also featured on 1950 AF Catalogue Cover.
Leroy Factory - also featured on AF showroom display layout.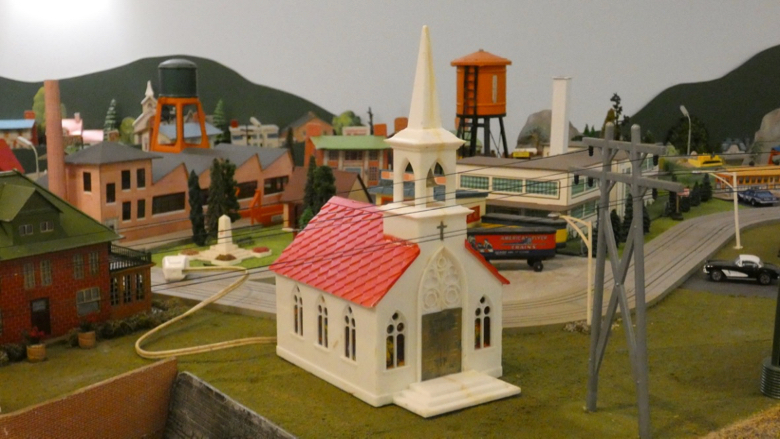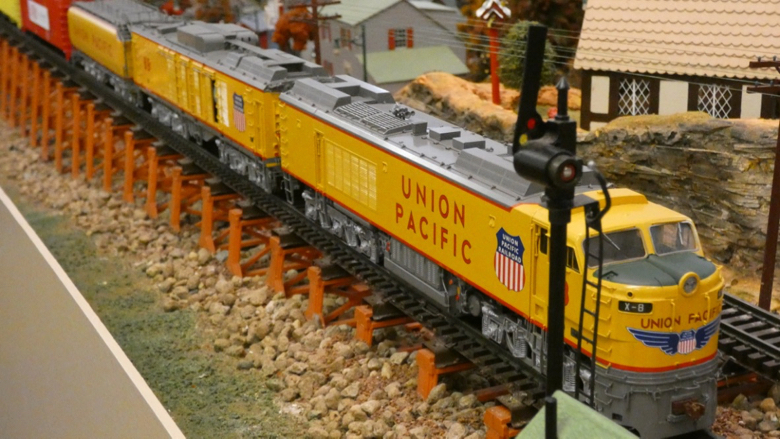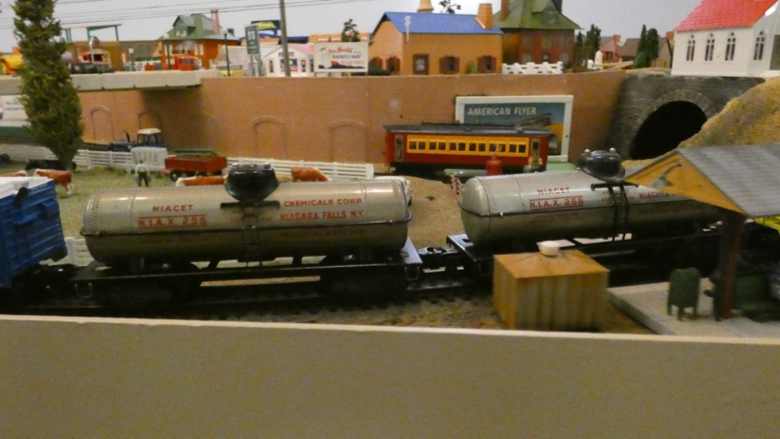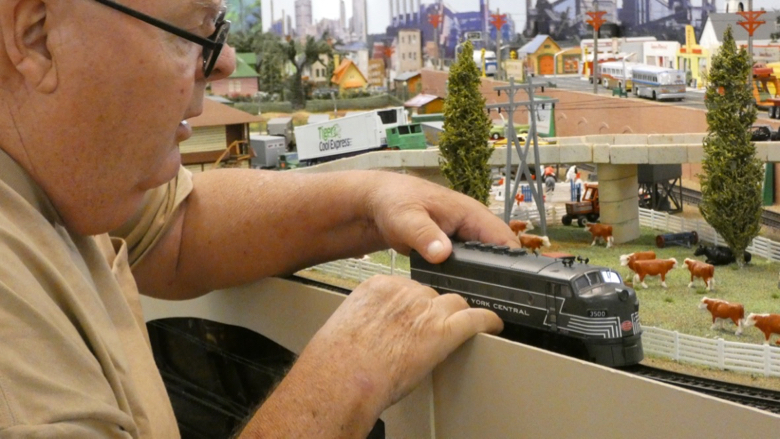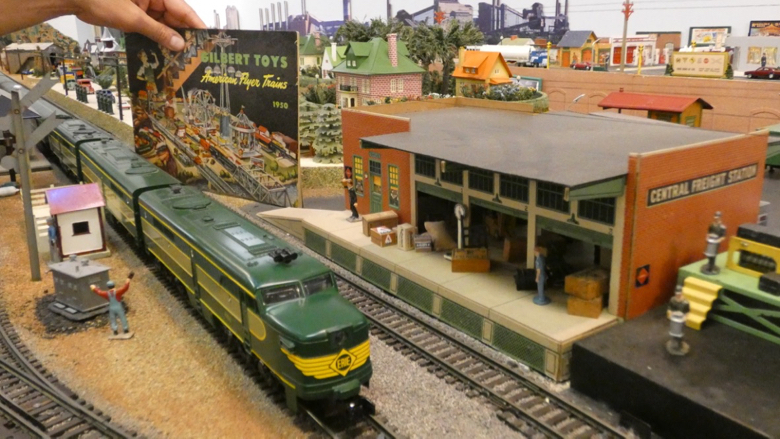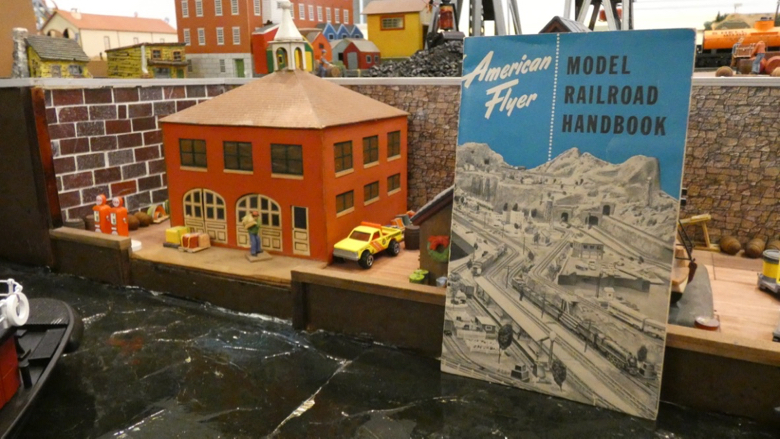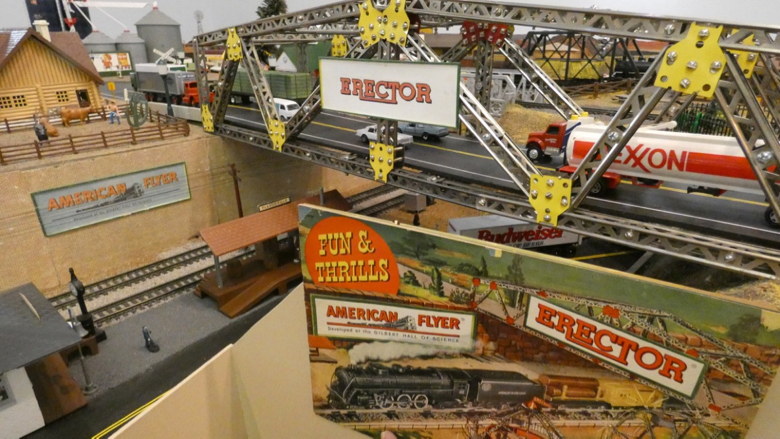 And Mark's Christmas train running on Larry's layout:
---
"Hudson Night"

On Feb 18, 2017, the Northern Florida Division featured "Hudson Night" at its regular 3rd Saturday meeting. Various members brought their Hudsons to operate on Larry's layout. At one point, we had 6 trains running at once, all pulled by Hudsons. There were some accidental rear end collisions with two trains operating on one track. Larry's block control system is helpful, but not fail safe if one train gets too far into the next trains' block.
We operated 5 different Gilbert Pacemaker sets from 1954, 55, 56, 57, and 58. We had 4 different locomotive numbers represented and one that was converted to High Rail operation pulling a long string of American Models heavy weight cars. Lloyd Lippert brought a kit that he had purchased to double head two Hudsons, but the bracket that came with the kit snagged on the pilot wheels and did not work. We tried modifying the bracket, but could not get it to work reliably.
We closed out the evening watching two videos featuring prototype Hudsons. One can be found on YouTube: The Mighty Hudson Steam Locomotive.
The second one was the "History of the 20th Century Limited Part 1" on loan to us from the Bill Howes collection.
Thanks to Sharon Lippert for her delicious Chocolate Chip cookies, and a good time was had by all.