"Reefer Night, not 420"

The North Florida Division held a May Meeting with 10 people attending in person, most with Covid masks.
The theme for the night was "Reefer Night, not 420" and we can attest that the only smoking that was going on were the steam engines.
Thanks to Ron Fisher for providing sandwich rings and Mark Laszlo for bringing sodas. Sharon Lippert sent in some of her wonderful ginger cookies, individually wrapped to guard against the virus.
Larry was running 4 trains, pulling 111 of reefer cars from his collection of 148.
Lloyd brought a 25 car train of beer reefers, many special issue cars, and Mark Laszlo brought 2 Hershey reefers while Jim brought a nice Gilbert CNW (alas, not the 5 digit version). Fred sent in his contribution via video.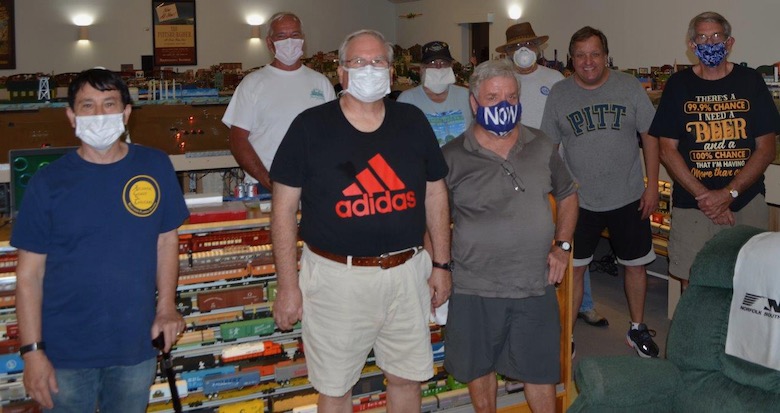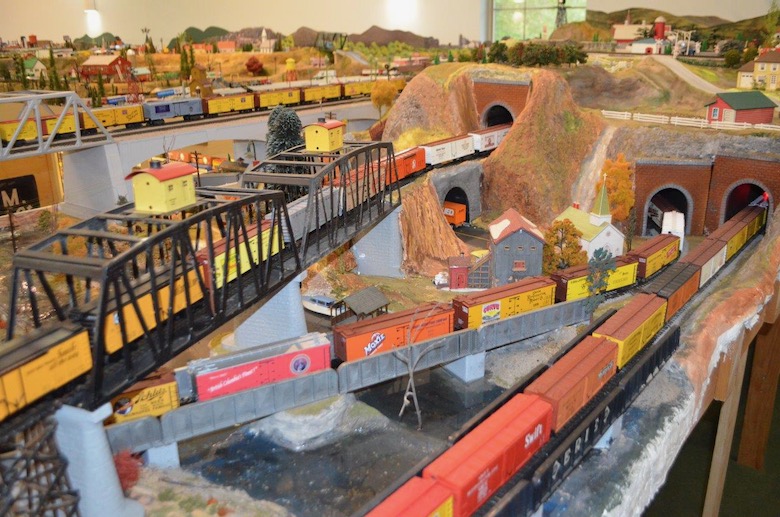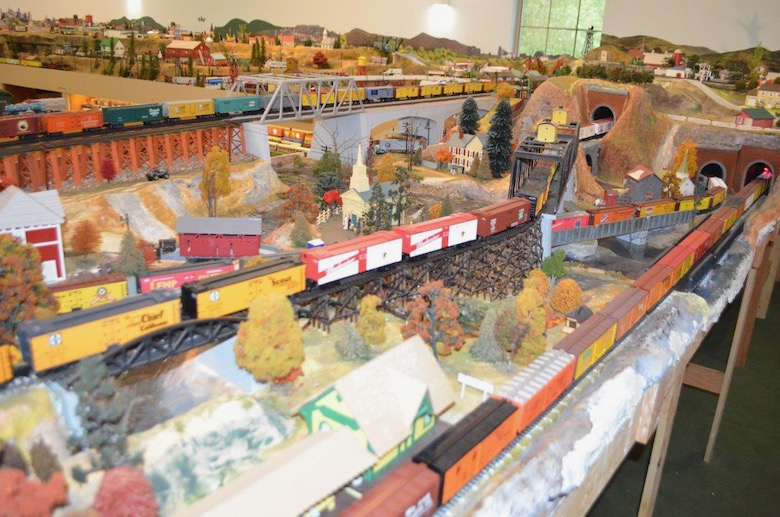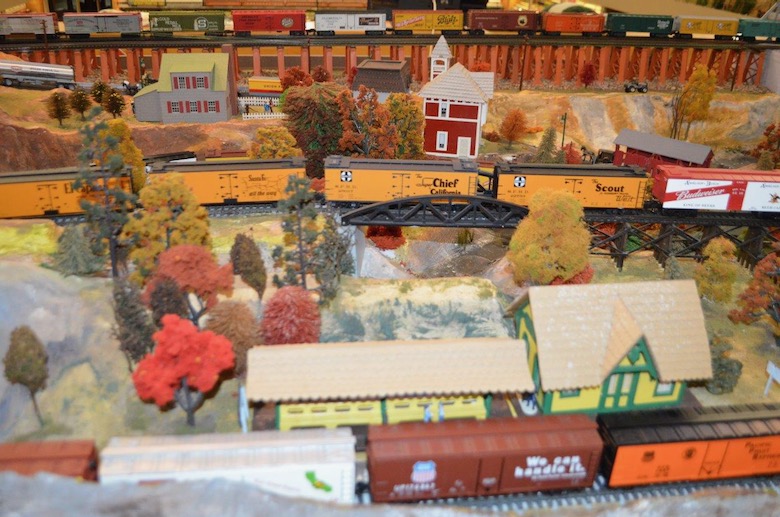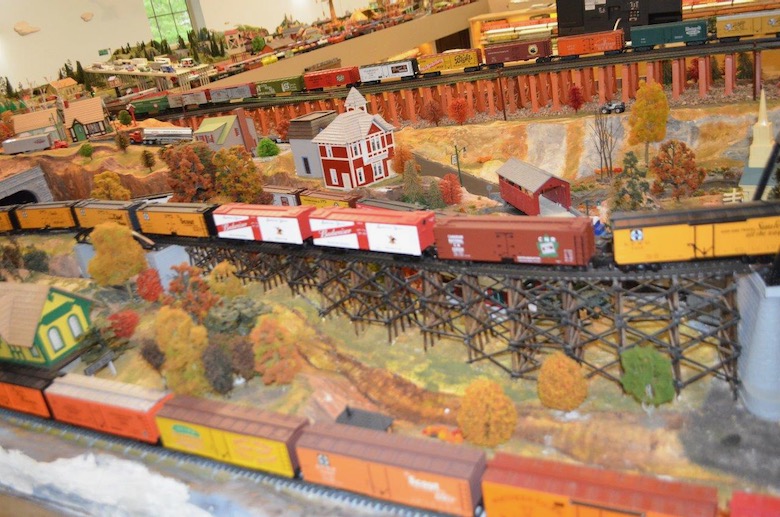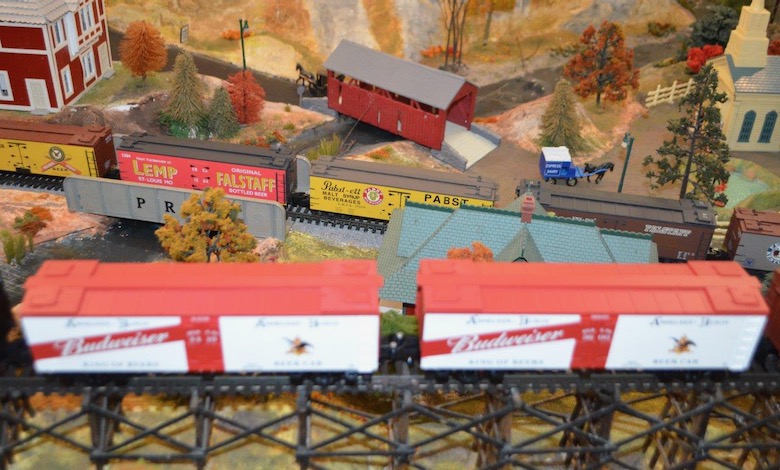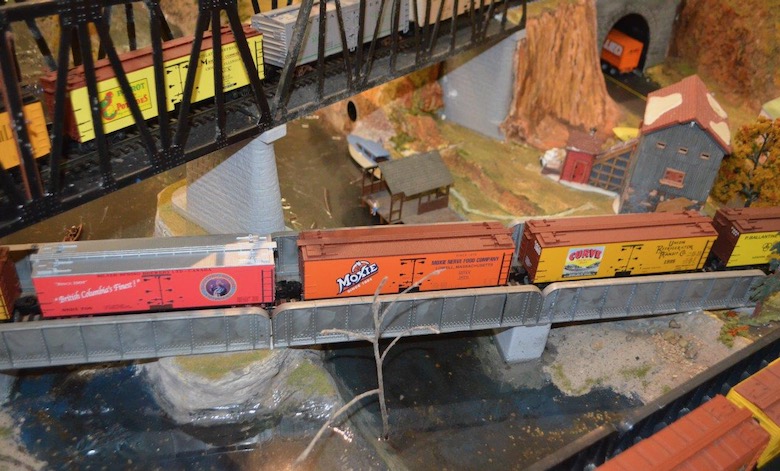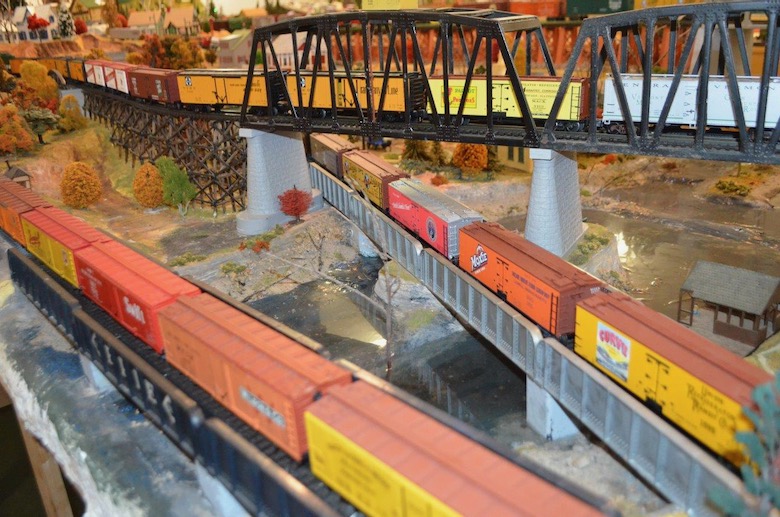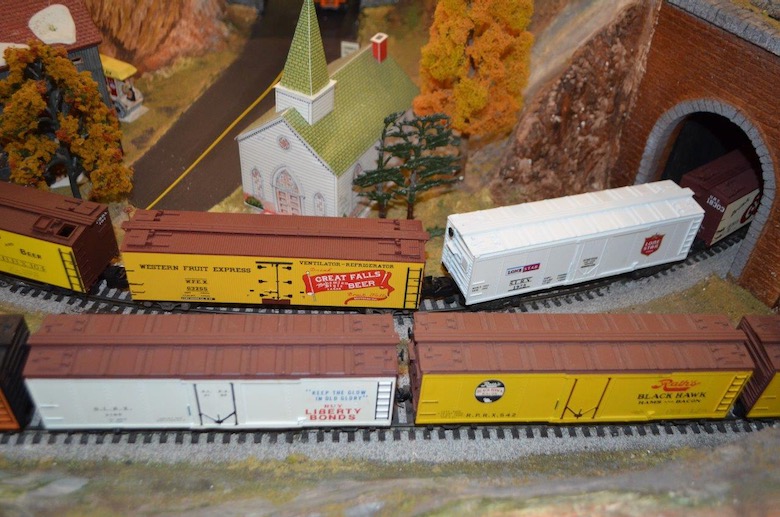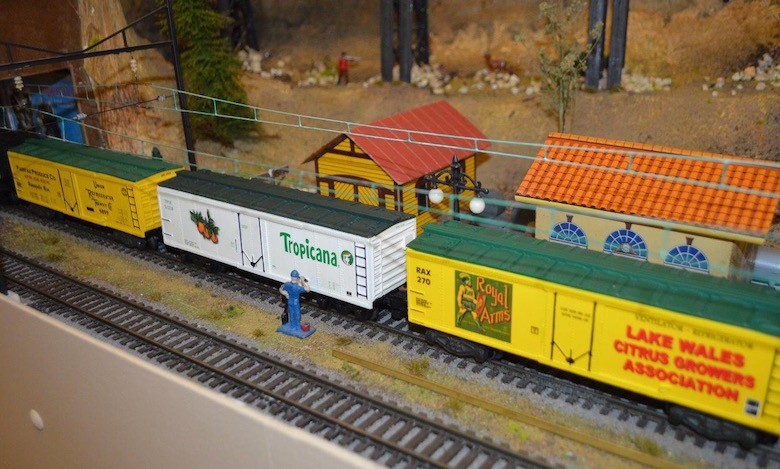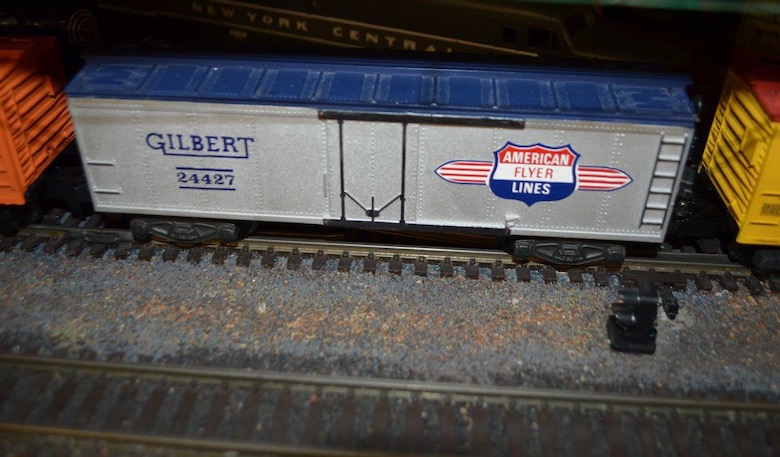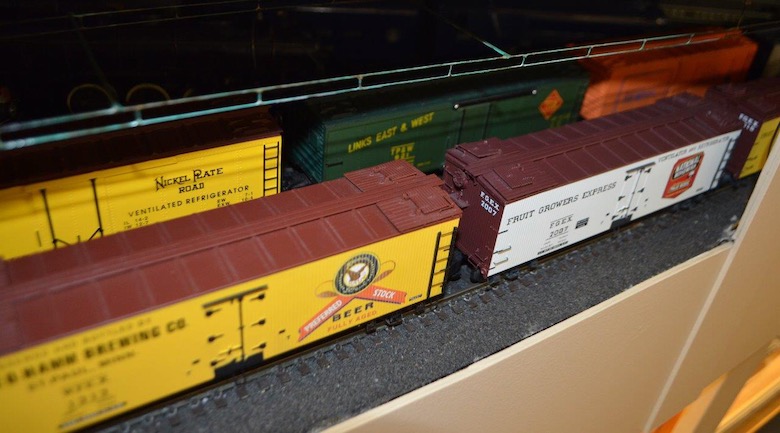 You can see a video of the 5 reefer trains running on Larry's layout here:
Larry's Reefer Collection Summary:

112 Knuckle Couplers
25 Kadee Couplers
9 Link Couplers
2 Converter Cars

Design Style:

97 Mechanical Reefers
40 Woodside Reefers
11 Insulated Box Cars

Manufacturers:

32 Custom Painted Gilbert Bodies
32 Lionel American Flyer
23 Gilbert American Flyer
23 Showcase Line S Helper Service / MTH
10 Andy Kriswallis Painted Gilbert Bodies
10 Russ Downs Painted Gilbert Bodies
8 Wooden Kits
7 Crown Model Products
1 Pacific Rail Shops
1 American Models
1 Southwind Models
After running trains for a while, the crowd watched an ATSF produced video on reefer trains: