David Horn
There are two things which stand-out when one looks at David's home layout. One is obvious. How did he get so much stuff onto such a small layout? For the second thing, one has to know Dave. He only knows two positions on a American Flyer throttle: off and full. Why he does not wreck his trains more on this layout is a real mystery.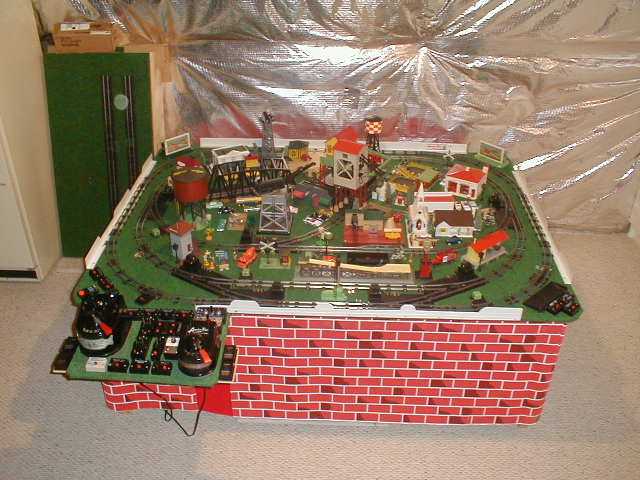 This photo shows Dave's control area. He uses mainly vintage Gilbert power and buttons. He only recently added sound buttons to his layout. His electrical skills have been quite an asset to the Washington & Old Dominion Division.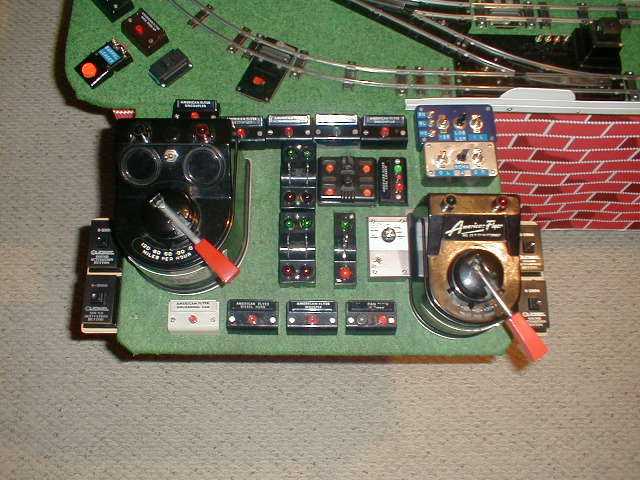 What a great shot of the layout. It looks like one of the layout schematics in a model magazine. When asked how he got this shot, David said he rented the A.C. Gilbert Company helicopter.