John Rodgers
John hosted a club fun run at his home. These photos were taken at that run. This is John looking over his entire Flyer empire. As you can see, the layout, like most, is a work in progress. John uses traditional Flyer track and roadbed, on styrofoam base.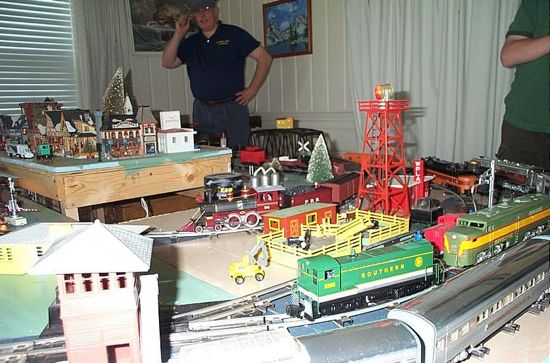 Flyer track does very well with modern equipment, such as Bill Novak's American Models streamline Hudson pulling a train of American Models Zephyr cars.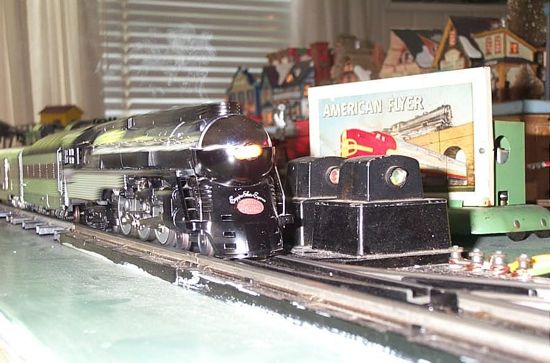 This photo shows a train created by another one of W&OD's members,
Steve Blancard
. Steve has custom decorated and painted a Gilbert Franklin engine for the Pennsy RR. This fine looking piece is pulling a train of Bachmann 0n30 freight cars Steve has converted to S.