Steve Blancard
This photo was taken during the November 2002 meeting of the Washington & Old Dominion Div. of the ACSG. Dave "Crash Craddock" Horn is at the controls and the rest of us are trying desparately to follow the action. The view is of the 4 line main between the two sections of Steve's modified U layout.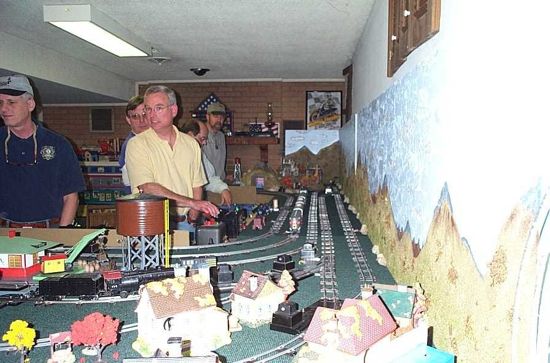 Here is an American Models Pacific w/ vintage Gilbert smoke, on the Christmas scene portion of the layout. Steve makes great use of ceramic buildings.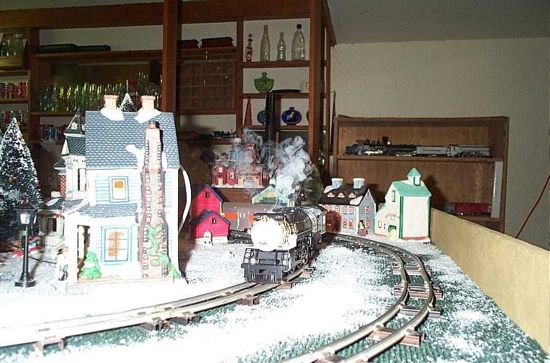 Steve is a very creative member of the W&OD Division. He created this modified Franklin engine running through the Spookytown section of his layout. This one is named "Franky."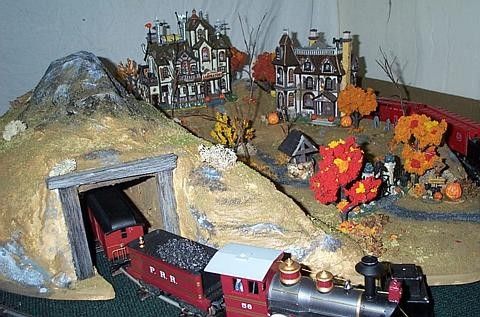 Steve's second custom Franklin project is this Richmond, Fredericksburg & Potomac's "Mercer." Here's a shot of Mercer coming around the curve at Spookytown. Under the hood is an SnS slow speed can motor and rectifier.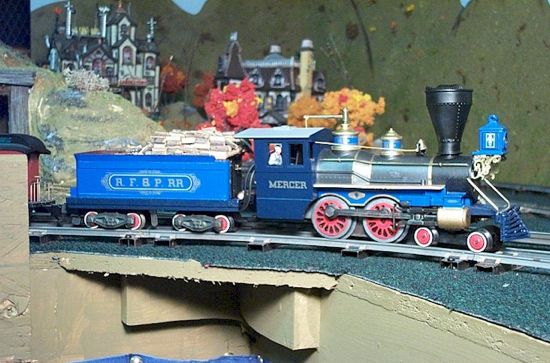 Mercer is named for General Hugh Mercer, a native of Fredericksburg Virginia and a trusted subordinate of General Washington during the Revolutionary war. He died in action at the battle of Princeton. Here's a shot as Mercer slows to a halt, preparing to pick up freight from a teamster.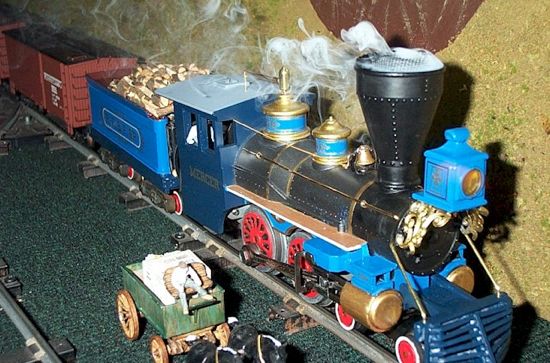 It started out as a well worn and battered Franklin that was missing a few parts. It is now two-tone blue with a gunmetal boiler, black smokebox/stack, gray cab roof, tuscan tender top, vermilion wheels with white tires on the pilot truck and tender, and custom RF&P tender decal with period scroll work. Here are the loco and tender bodies fresh from the paint shop.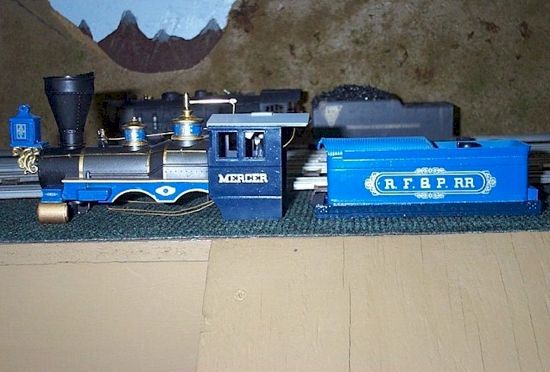 Other fancywork decals are on the headlamp sides, steam and sand domes, cylinder saddles and MERCER cab name. Here Mercer is pulling into Fredericksburg at Christmas time to pick up holiday travelers.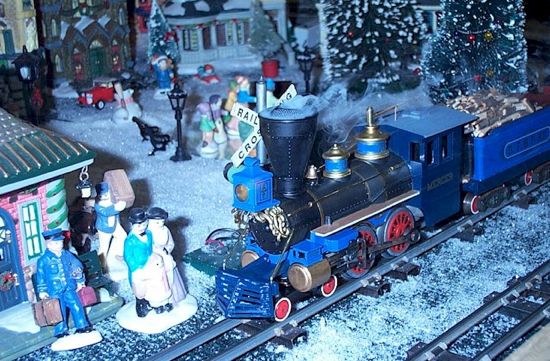 A smoke in tender unit is stuffed into the tender and feeds smoke to the balloon stack with cinder screen. There is also a solid brass whistle atop the steam dome. Here's the smoke unit mounted on the Franklin chassis.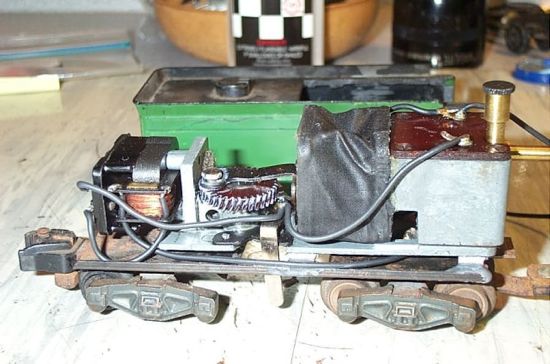 A "T" in the smoke hose feeds a small amount of smoke to the whistle where it exits at the whistle's base, simulating steam. Here's what it looked like once Steve fit the tender body over the smoke unit.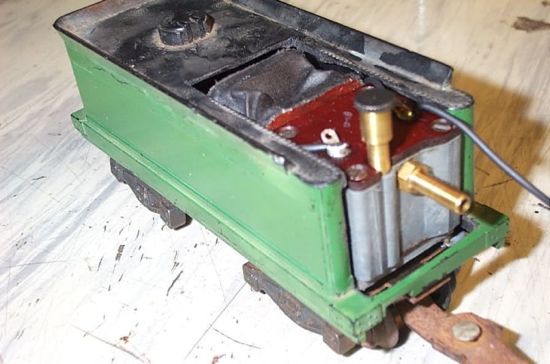 Mercer also sports a custom made horizontal stave cowcatcher and working oil type headlamp with fancy brass mounting brackets. A real metal bell replaced the original plastic one. The tender is fully loaded with real hand cut, split firewood. Each piece is individually glued in place.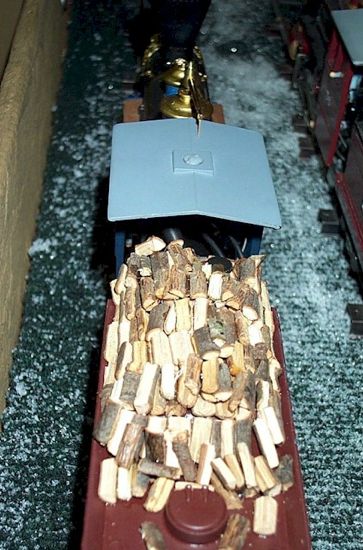 Mercer runs very well and will crawl along at a snail's pace at 0 mph on Steve's 30B transformer. The SIT unit has a really nice chugging sound that adds to the effect. Steve says it was a lot of work to build, but a lot of fun too. Here's a photo of Mercer passing #56 on a siding.