Scott Brown
Scott was instrumental in organizing the Washington & Old Dominion Division of the Atlantic Coast S Gaugers. The Division had it's first meeting at Scott's house and we admired the small Flyer layout he had at that time. This is an overall view of Scott's 1st layout. The outside 3 rail track was used to run pre-war American Flyer O gauge.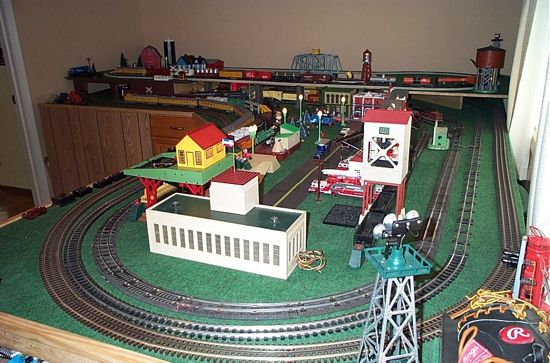 Scott then moved to York, PA and started building another layout.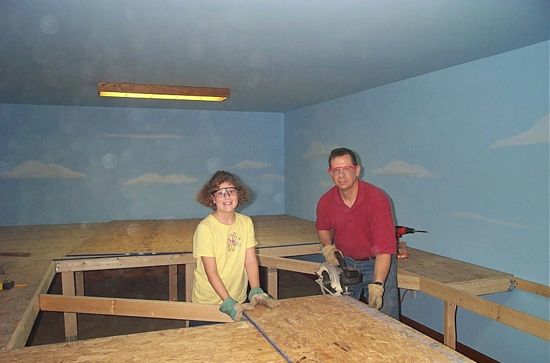 The layout is coming along quite nicely in this February 2003 photo. Scott is using MTH trestles with SHS track for the elevated section.