Vance Kinlaw's Layout
Vance has built a new building for his S gauge trains. This is a view of the nearly completed project in early 2012.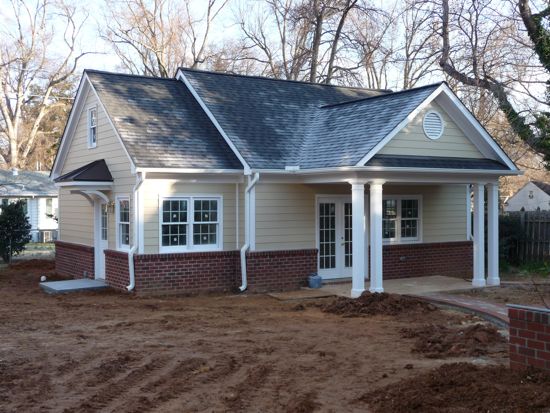 And the new building gets a new layout. Here is the diagram of the layout for the new building.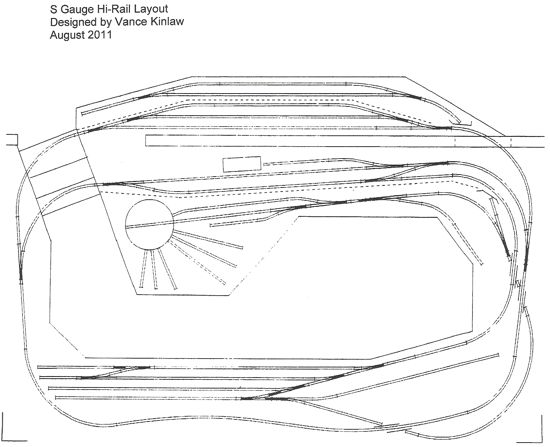 On Vance's previous layout, a Lionel/Flyer B&O passenger train arrives at the Bluff City Station on the 15 X 22 Bluff City and Piedmont RR. The benchwork for this two level walk-in layout was completed in the 1990s and scenery work is ongoing. The Bluff City and Piedmont is a branch line which links mountain communities on the North Carolina / Tennessee border with the Southern mainline at Spencer, NC.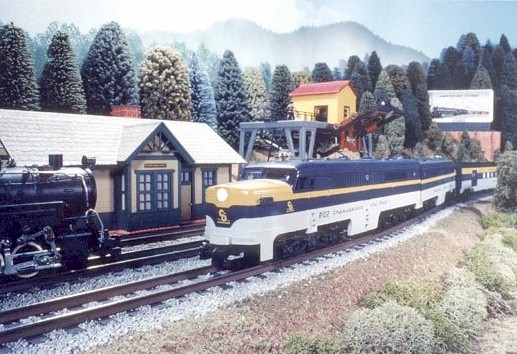 In this view, a logging train headed by a Gilbert 0-8-0 is at the foot of the bluffs from which Bluff City takes it's name.