Nick Colleran's Layout
The layout is 12' X 16' and emulates the New York Gilbert Hall of Science second floor layout. Much of Nick's collection is kept in orderly boxes under the table as seen in this first photo.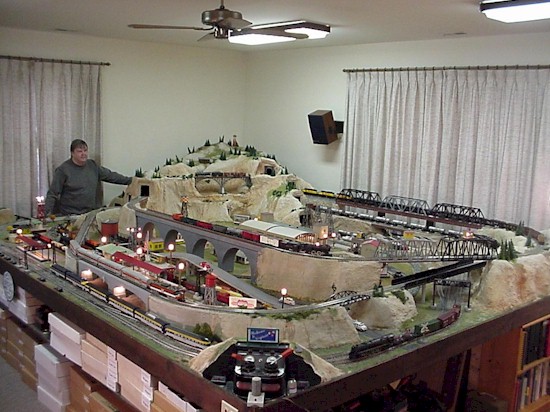 This photo is looking into the elevated passenger station, from the south. The layout's 3 levels of S gauge can be seen here. Gilbert HO is run on a fourth level to Nick's left in the first photo.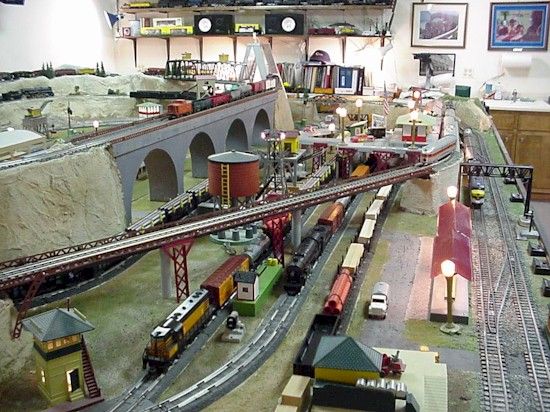 Here we view the valley with Gilbert Union Station and various other Gilbert Accessories. The train board is 3' off the floor and built with 2X4 framing so it will support a person walking on it. The residential area pops out for access to the center.
This photo looks under a bridge to the same valley. Nick is able to run 7 trains at once, including HO. Track is a combination of Gargraves, Gilbert and K-Line. Power is supplied by 16 gauge wire with only one connection per loop. There is no engine slow down. Power comes from three 30B and 22080 transformers and four 19Bs power the accessories.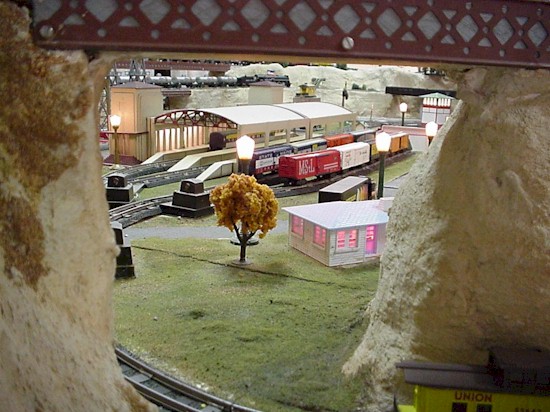 This photo shows an S gauge version of the Richmond, VA triple crossing. A New Haven train is running special on the center "Seaboard" track. All train power required four seperate 20 amp circuits to the room.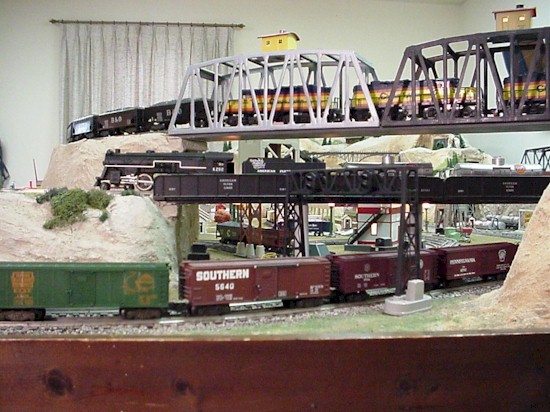 This is a close-up of the HO layout. It shows Nick's scenicing talents. The HO layout is powered by a self-contained Gilbert unit. There are access doors on the rear of the mountain. The S gauge layout is on homosote board so one can hear the choo-choo.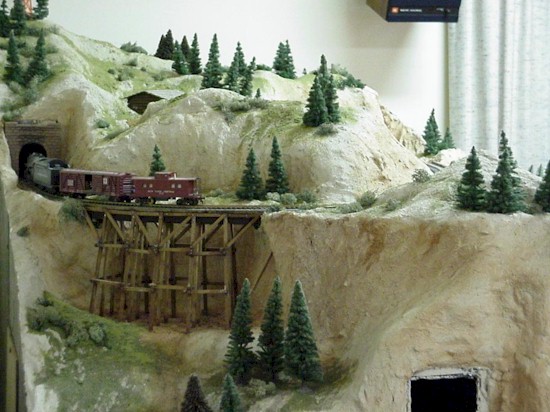 This is a very handy item to have when visitors are watching a Gilbert mail bag accessory.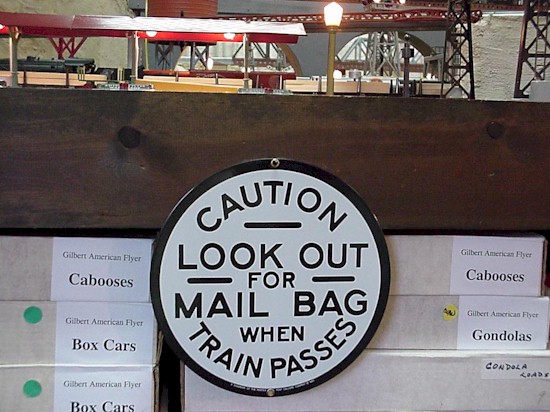 This photo shows a small portion of Nick's collection. His collection is on the layout, two sets of shelves and in boxes under the train table. In addition to Gilbert, Nick's collection includes SHS, Lionel Flyer, Downs Model Railroad, and custom paint jobs.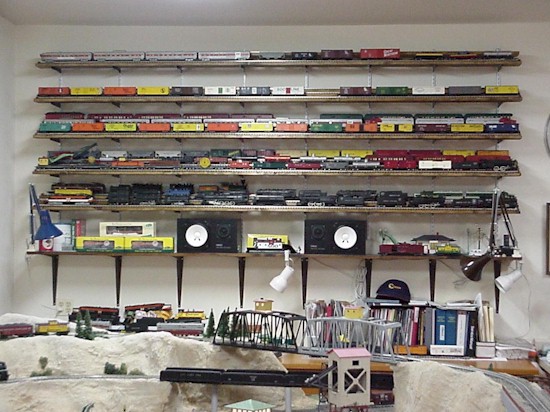 This photo shows some more of Nick's collection located over his work bench. One of his recent projects was to restore a RARE Gilbert K-292 Pacific. This is the unit seen on the middle level of the triple crossing photo above.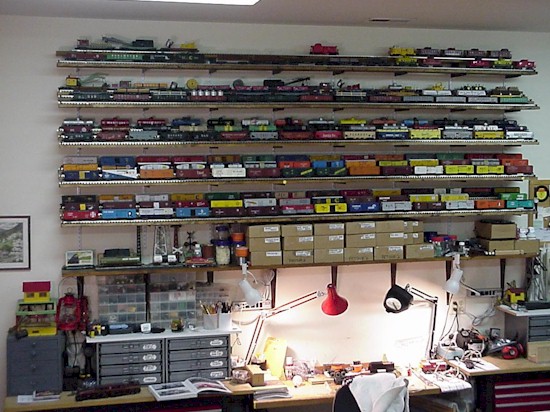 This close-up shows the results of Nick's super talents. If you have not already guessed, this is one of Nick's subtle jokes.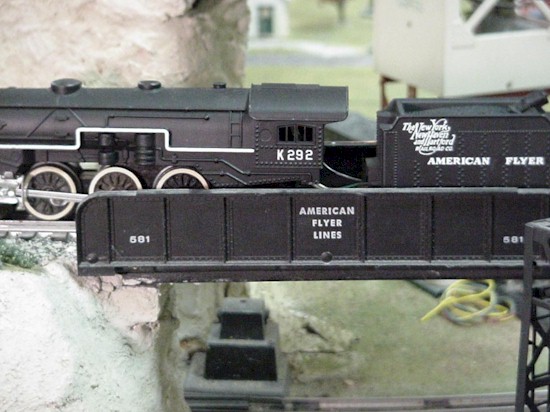 Nick is installing new 5-pole can motors in old steamers. These come with a mounting bracket designed to fit Flyer chassis. Add a full wave rectifier and you're ready to go. Nick wires the Gilbert reverse unit to switch polarity to the DC motor. Nick is very pleased with the smooth operation of these engines.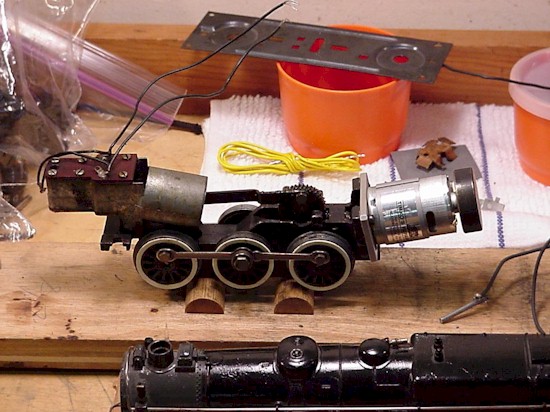 As you can see, he direct wires the headlight and smoke unit to the pick-ups for "more power."