Ernie Stinson's Trains and Layout
This is a very unsual TOFC based on a prototype BAR made when they cut down some gondolas to make TOFC units.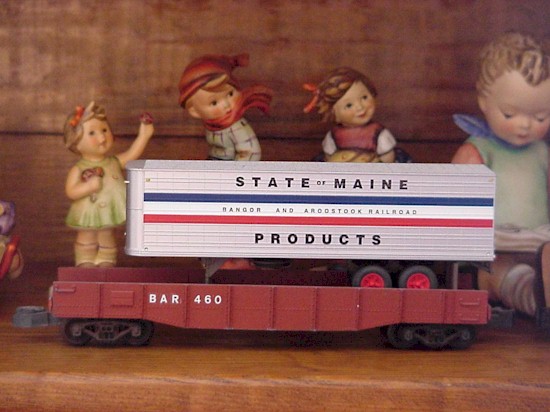 It's kind of surprising that no S manufactures have yet made coil cars. Ernie did.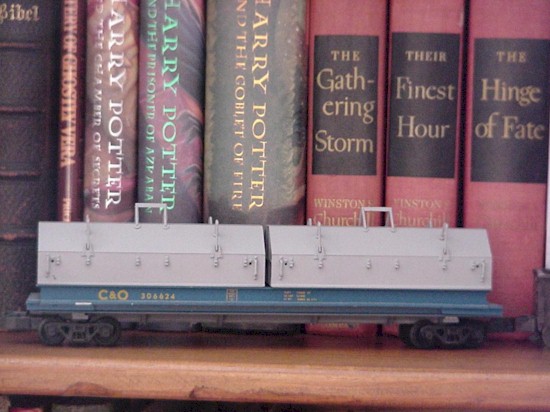 Another slightly different TOFC.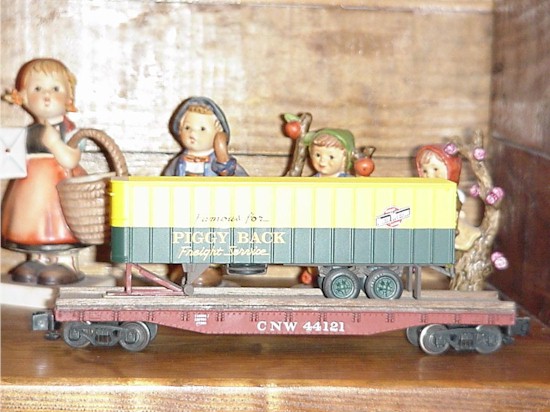 Ernie's new American Models FP7 ABA set pulls a C&O freight on his 4' & 8' layout. Like most of us, Ernie has dreams of a much larger layout in his basement some day.