The Tennessee Central 2017 | The Tennessee Central 2015 | More of the Tennessee Central
Tom Robinson's engines: Big Boy | U33C | Challenger | 2-8-8-2
Tom's 2012 Lionel American Flyer Southern Pacific U33C diesel engine
Ready to leave Rockwood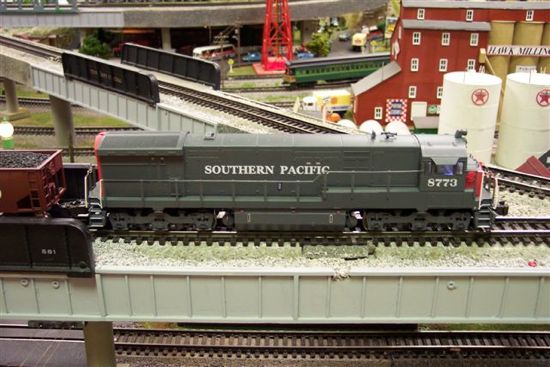 Engine on roller blocks
So far it is a great running engine with no obvious faults. It did include the engineer and fireman figures as advertised. The only things lacking are the scale wheel sets. Lionel has announced that these will be available in at no charge if buyers wanting them provide an original copy of their purchase receipt.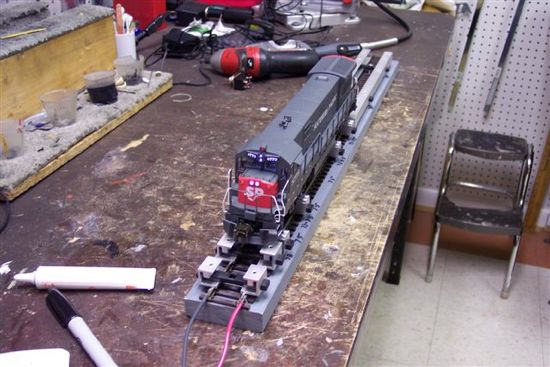 Side view on roller blocks
I broke mine in by lubricating the axle bearings and gears, adding smoke fluid, and running it on the blocks for thirty minutes each in forward and reverse. I encountered no problems and placed it on the layout, numbered the engine, and installed the orange module. I have run it in conventional, TMCC, and Legacy control for over ten hours and it performs as advertised.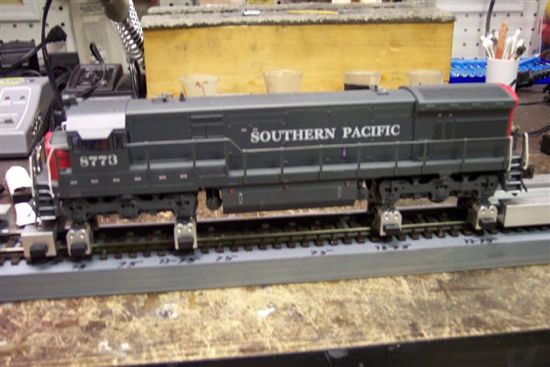 Close-up of rear on roller blocks
Lionel has stated that the Legacy smoke control will be improved in the next issue of Legacy modules (version 1.4) due out in 2012. In my opinion this engine along with the Challenger represent a significant step forward in Lionel's commitment to S Gauge.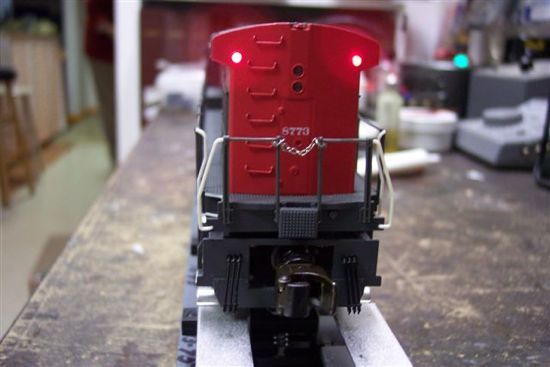 Close-up of front on roller blocks
Both the U33C and the Challenger run beautifully, look terrific, smoke well and have fantastic sounds and other features. I think that this U33C is the first engine of any make that I have purchased that did not require any adjustments to make it run as it should.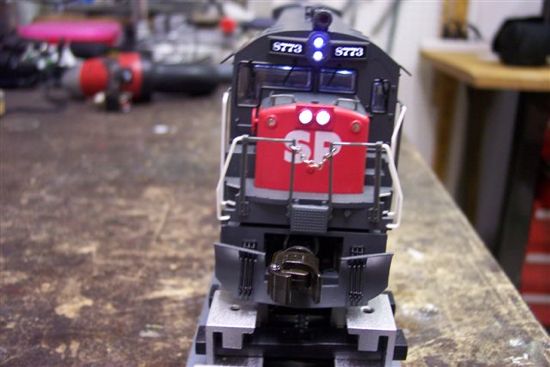 At Rockwood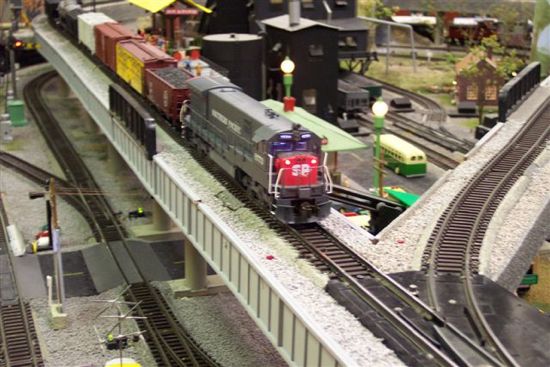 Leaving Rockwood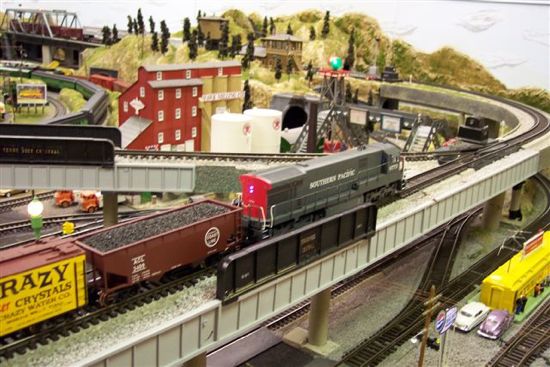 Heading toward Emory Gap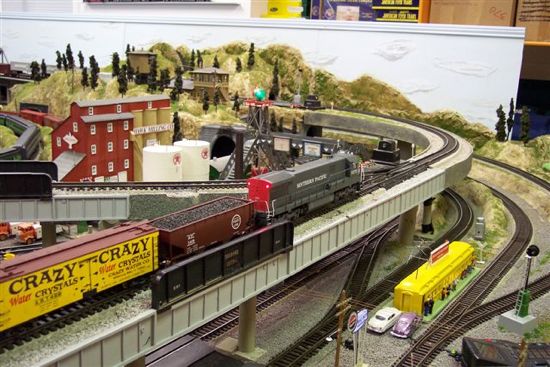 Entering Emory Gap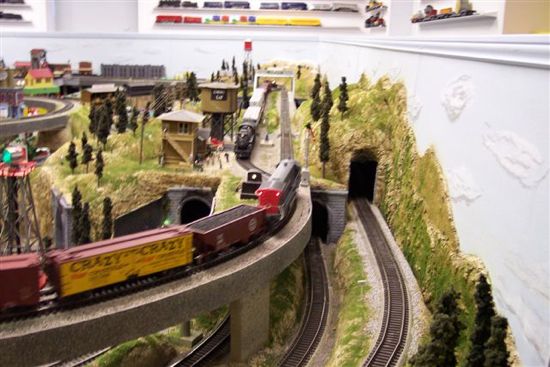 Crossing Emory River toward Harriman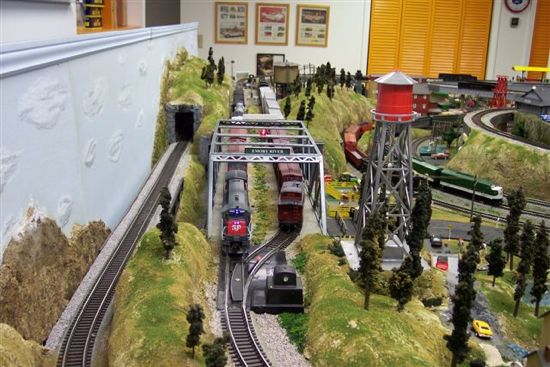 Entering Harriman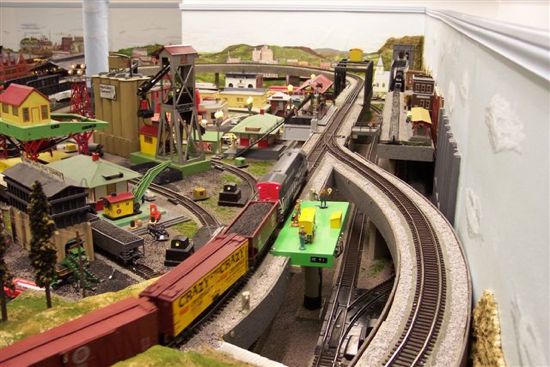 Approaching Crossville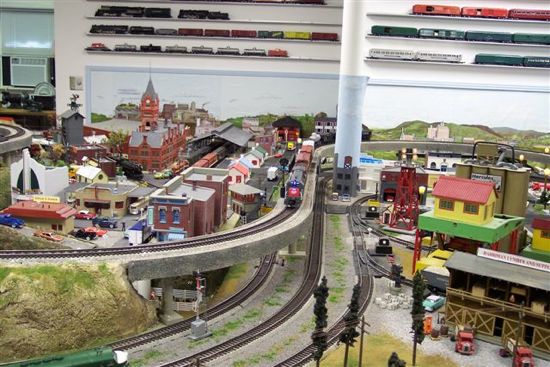 Approaching Crossville station, Nashville in background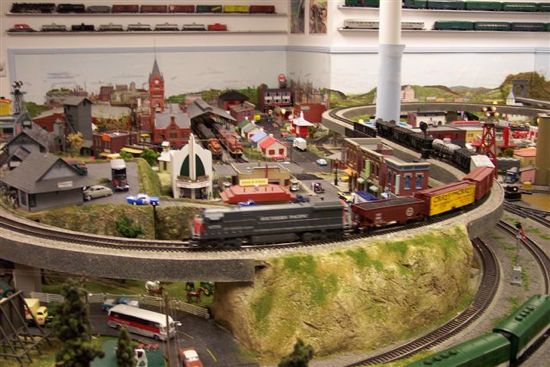 Returning to Rockwood. Note the Clinchfield Challenger on the lower level.