Joe Haenn - May 17, 1944 - March 22, 2015
Joe Haenn was a founding member and club organizer of the
Atlantic Coast S Gaugers
.
He passed away on March 22, 2015 with his family gathered around him.
Here are some photos of Joe and friends at the various train shows and meets through the years.
Joe, Butch, and Andy at the NASG Convention in 2014.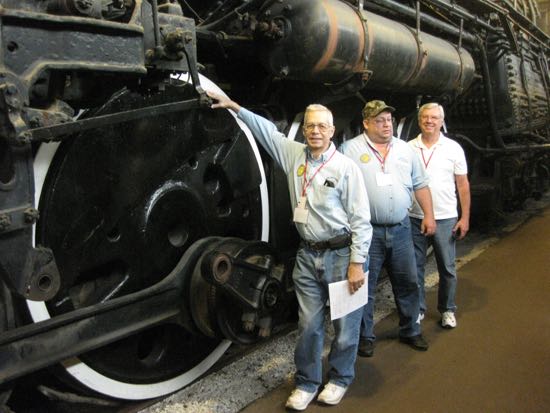 Joanna, Joe, and Ken in New Bern.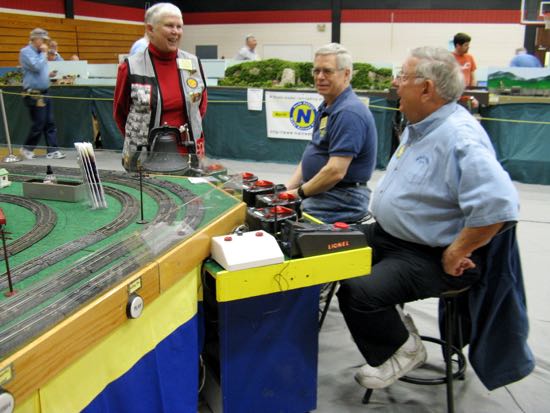 Joe at the repair bench in Bluefield, VA.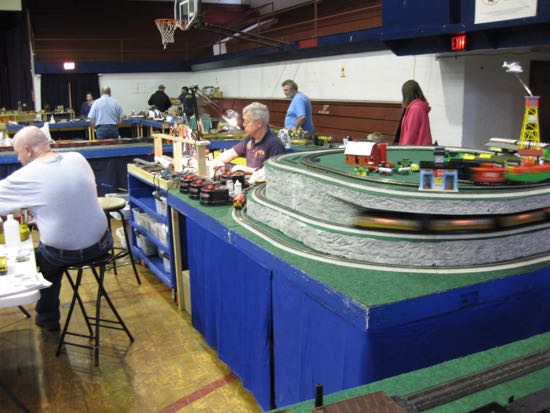 Joe and the Tidewater and Carolinas crews in Clifton Forge, VA.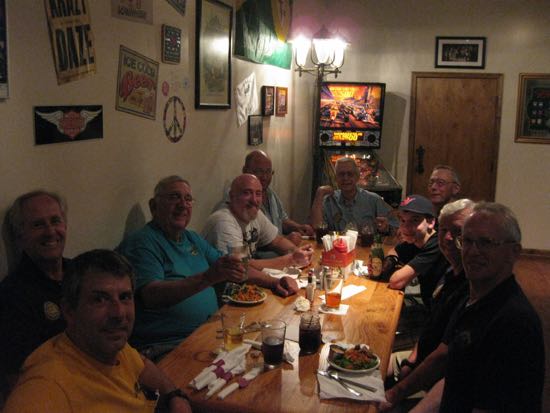 The first run of the Super 8 in Charlotte.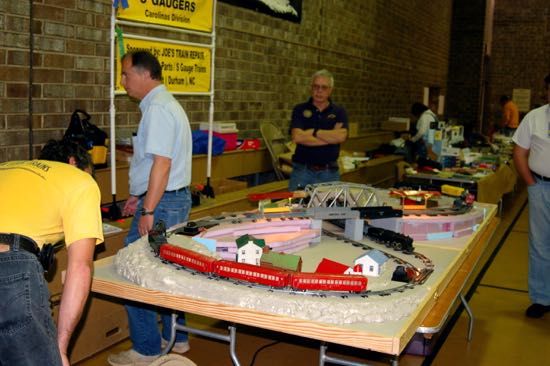 At the Day Out with Thomas event in Spencer, NC.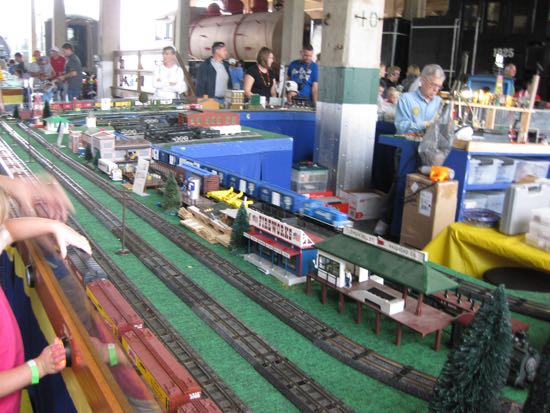 Joe, Butch, Andy and Ken going to the NASG Convention in 2014.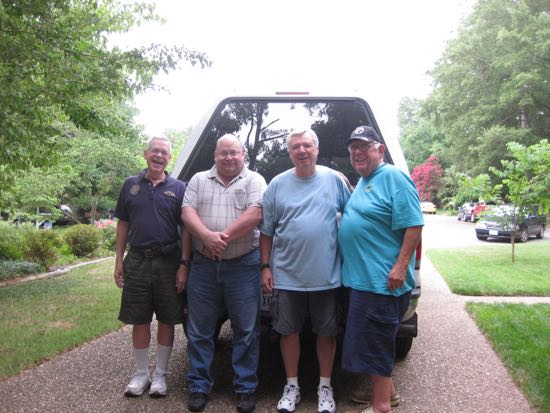 Joe and friends working on the Rougemont Depot.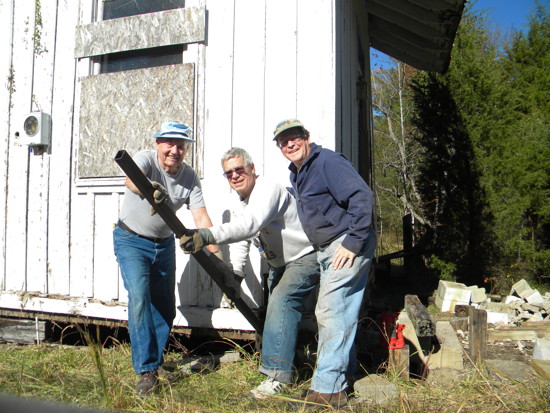 Joe with Tidewater Division folks in Baltimore, MD.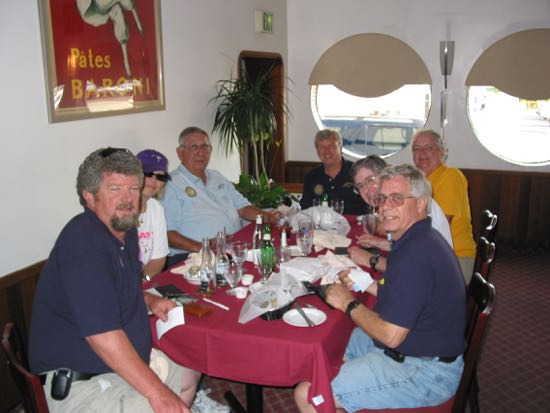 At the NASG Convention in Baltimore.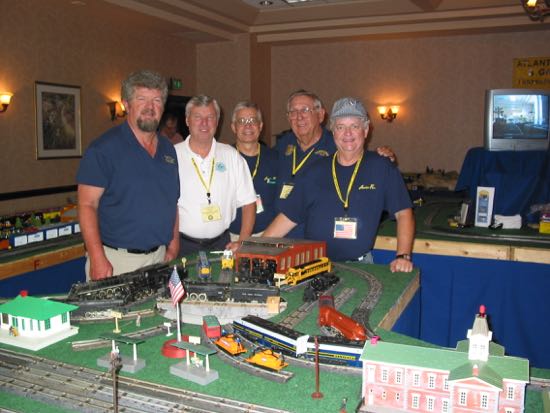 Repairing trains in Mauldin, SC.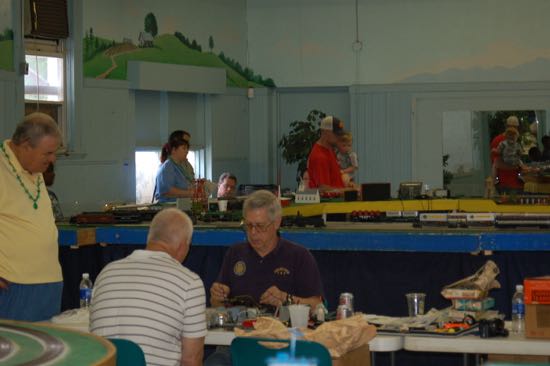 Joe with Georgia and Carolinas Division members in Jacksonville, FL.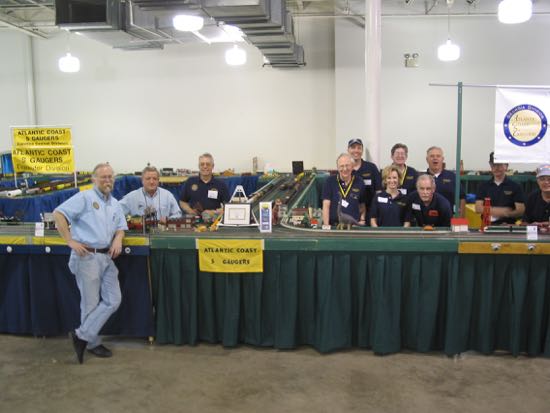 At the NASG Convention in Altoona, PA in 2005.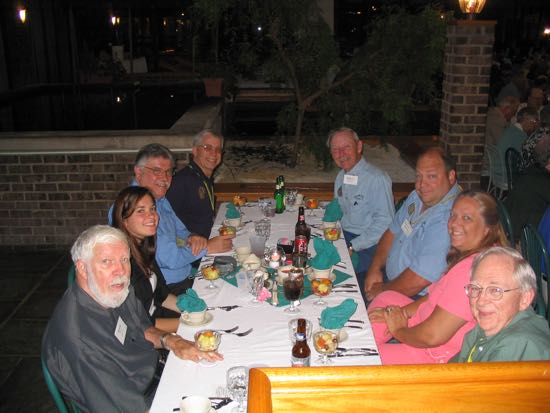 Joe in the background with his Joe's Train Repair display.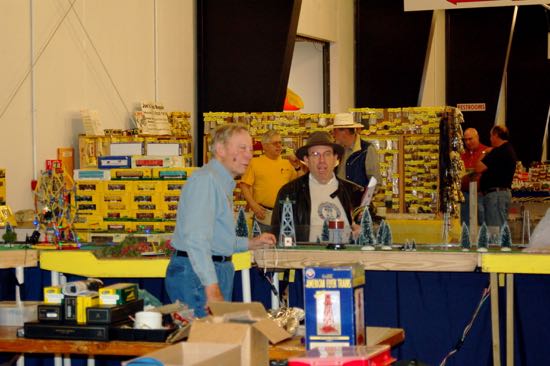 At the NASG Convention in Scranton, PA in 2013.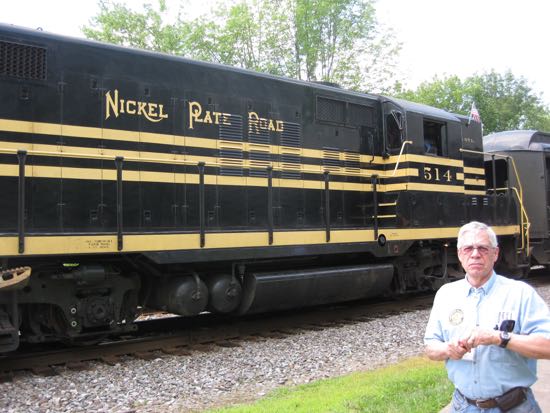 ---
"A Railroader's Prayer" that was read at Joe's memorial service:
---
O Lord, Now that I have flagged Thee, lift up my feet from the road of life and plant them safely on the deck of the train of salvation.
Let me use the safety lamp of prudence, make all couplings in the train with the strong link of Thy love, and let my hand-lamp be my Bible!
And, Heavenly Father, keep all switches closed that lead off the main line into the sidings, especially those with a blind end.
O Lord, if it be Thy pleasure, have every semaphore block along the line to show the white light of hope.
And, Lord, give us the Ten Commandments as a schedule and when I have finished the run on schedule time and pulled into the great station of Death, may thou Superintendent of the Universe say with a smile, "Well done, good and faithful servant, come into the general office and sign the payroll and receive your check for eternal happiness."
---
This appeared in the May 1895 issue of the Brotherhood of Locomotive Engineer's Monthly Journal. The source is unknown.
---
Joe and a portion of the Carolinas Division gang at a Raleigh TCA meet.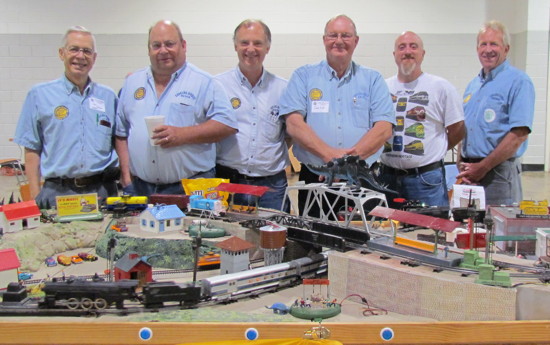 All those parts, and engines, and cars!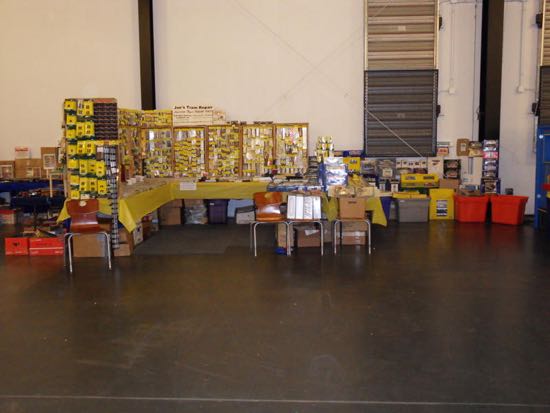 Andy, Butch, and Joe.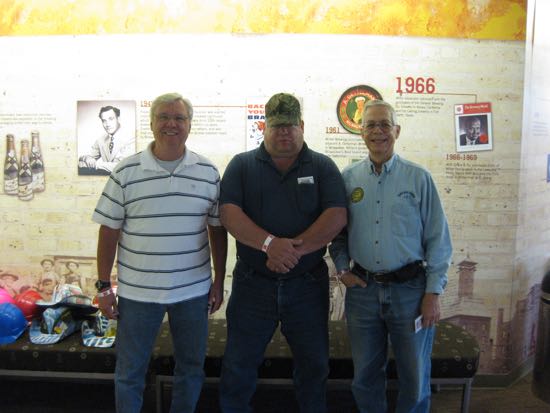 Joe, Andy, Butch, and Ken at the 2014 NASG Convention.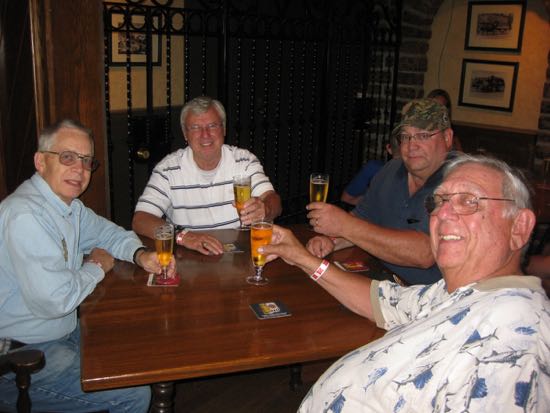 Setting up on a hot summer day in Spencer, NC.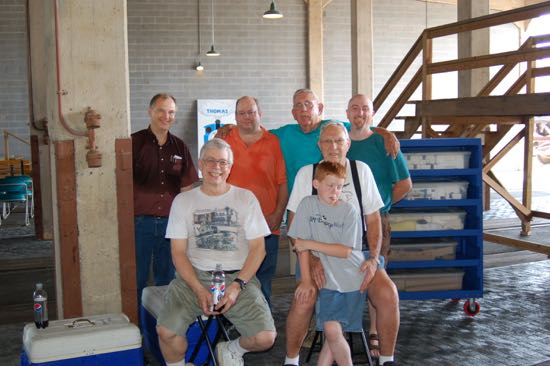 Running the Super 8 at the Sparkleberry Fair.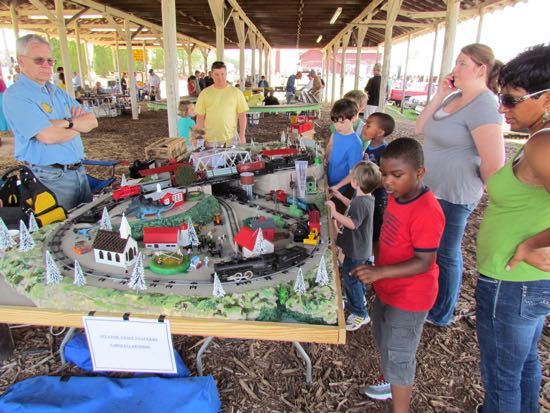 At the NASG Convention in Lowell, MA in 2008.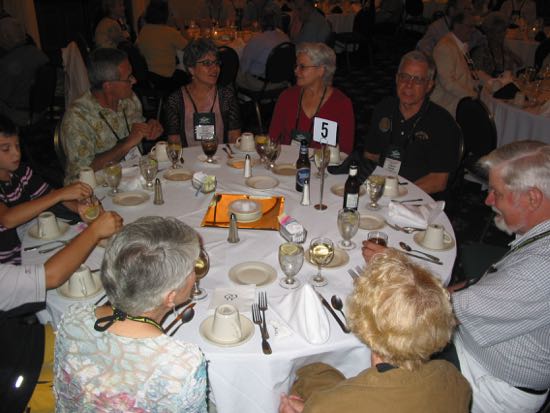 At the 2013 NASG Convention in Scranton, PA.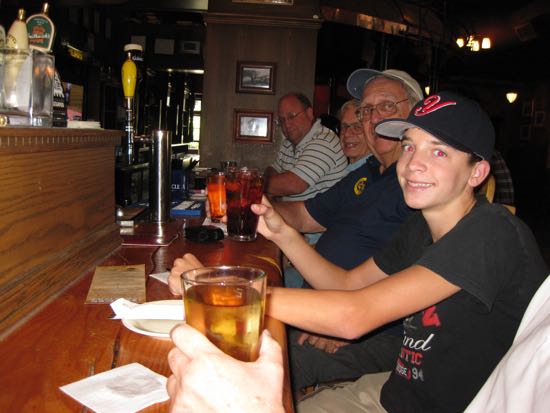 S South Convention in Richmond, VA with ACSG and Baltimore Club members.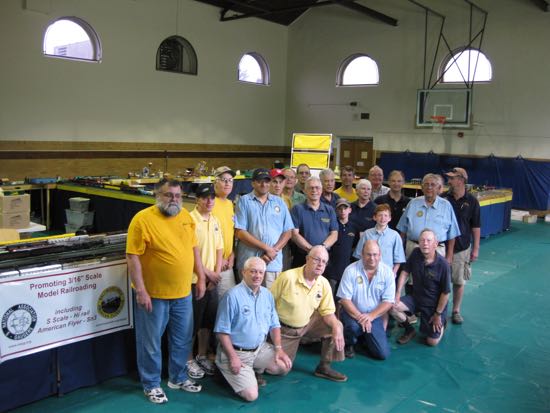 Joe repairing trains with Nick in Mauldin.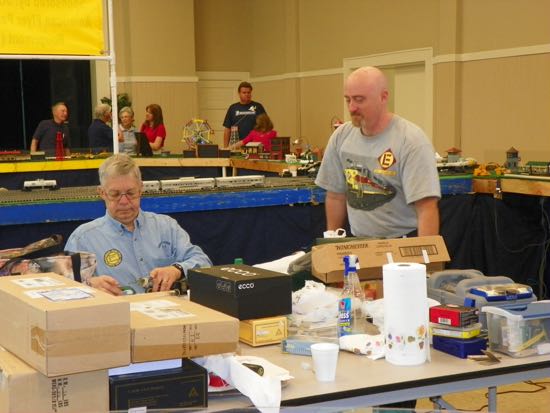 Joe and Dean discussing repairs in Virginia Beach, VA.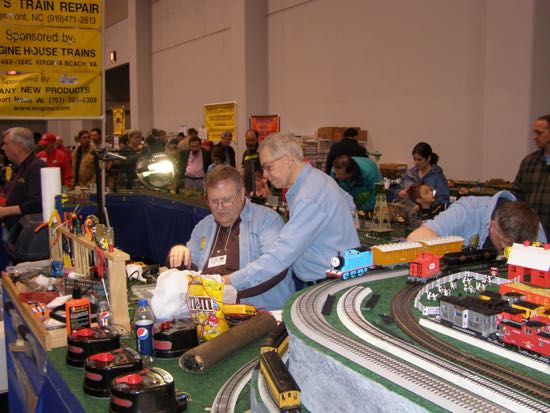 Running the Super 8 in Harrisonburg, VA.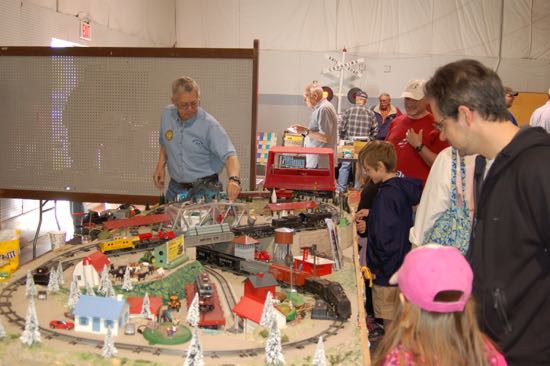 Setting up his modules in Mauldin.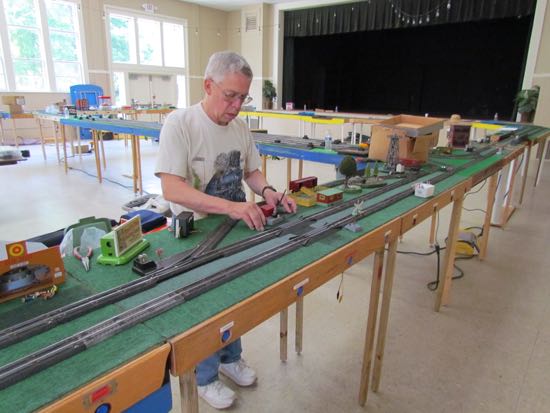 Repairing trains with George in Spencer.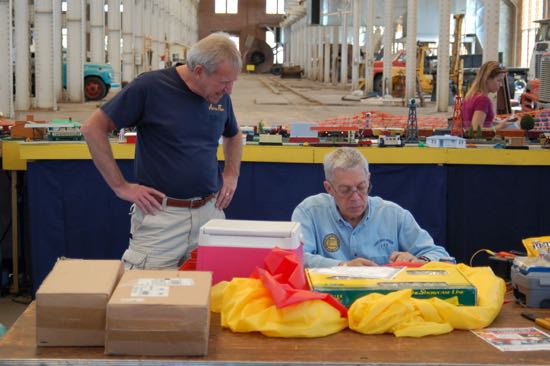 You had a great run Joe! Keep those S gauge trains running!